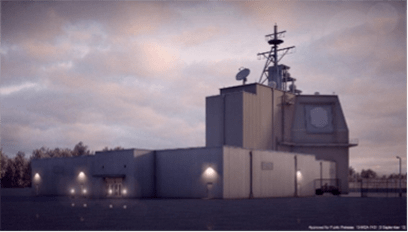 CUSTOMER:
Missile Defense Agency (MDA)
MDA had to build the AEGIS Ballistic Missile Defense (BMD) System, normally on a Navy Destroyer, on two shore sites in Poland and Romania. JRC supported Initial Operational Capability (IOC) in Romania and is currently supporting similar efforts in Poland.
The Challenge
Defining and verifying shore requirements to replace ship-supplied services
Engineering system changes to account for a land-based environment (navigation, radar interference, shore power, support equipment performance, etc.)
Verifying host nation construction contract requirements
Facility and weapons system integration requirements
The JRC Solution
Highly skilled systems engineers and radar engineers developed facility and weapon system requirements modifications.
JRC performed design analysis and equipment inspection requirements verification, documented verification, and updated & maintained the technical data package.
Provided an in-country PMO representative to oversee construction, integration, and system testing.
The Result
On-time completion of European Phased Adaptive Approach (EPAA) Phase II Milestone