Posted April 13, 2022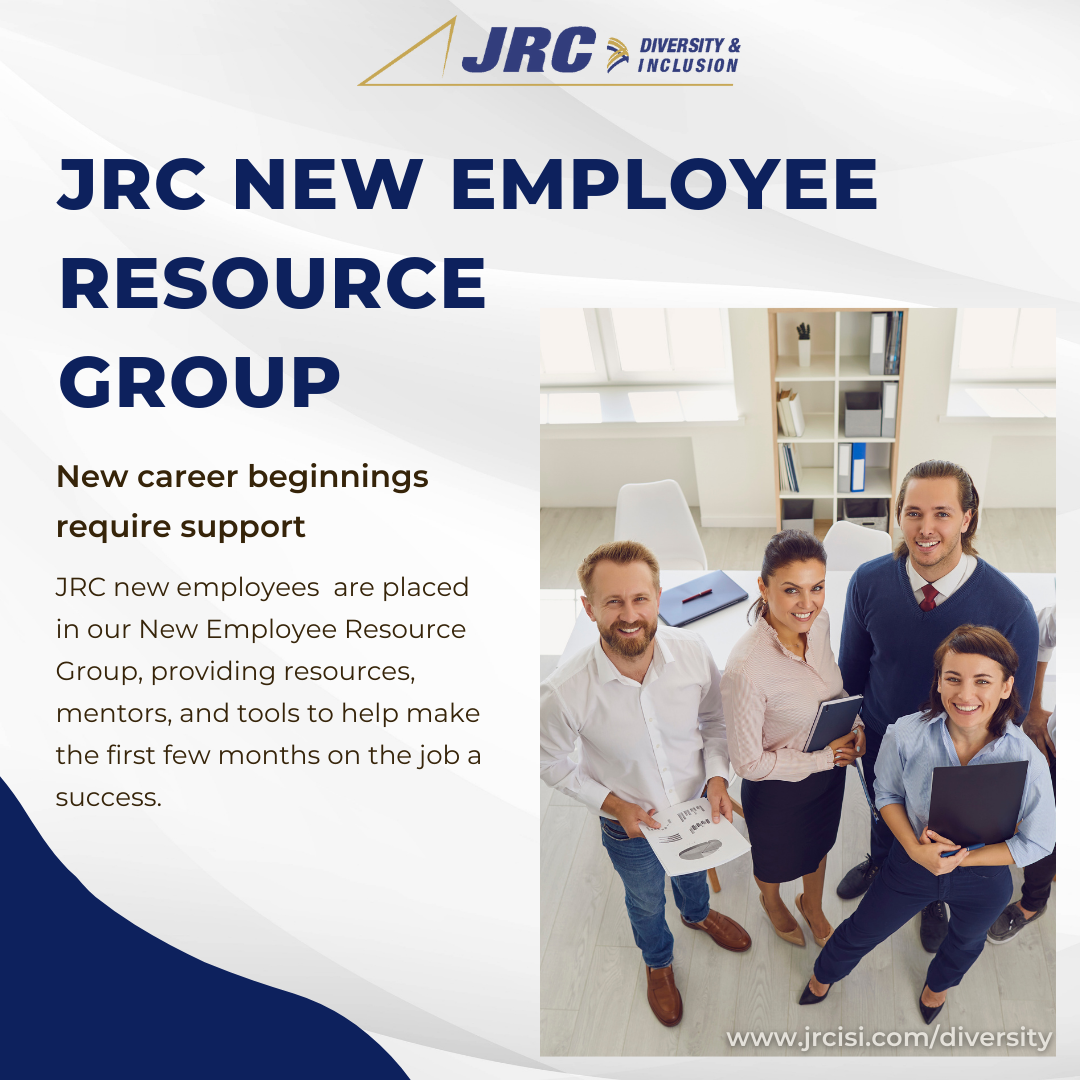 While transitioning into a new job is an exciting time, JRC understands it can be also be an overwhelming experience. You are learning the responsibilities of a new role, supporting new clients, and adjusting to a new work culture while simultaneously trying to complete your onboarding requirements.  
JRC created The New Employee Resource Group (NERG) to help create a smooth and successful onboarding experience. Upon joining JRC, employees are automatically enrolled into NERG. Members are assigned a unique cohort, sharing their new employee experience alongside other professionals who have also just joined The JRC Family.  Our intention is to create a support network for our employees immediately upon joining the company. We believe in setting our employees up for success and there is no better way to do this than by helping our employees foster genuine relationships right away. The NERG promotes community, team spirit, and individuality, foundational pillars of our JRC ethos.
The NERG curates a series of support resources including FAQ sessions, leadership trainings, mentoring opportunities, and specialized career segments. This group is dedicated to not only the onboarding experience but to also helping its members successfully define a career path and access resources to achieve important career goals.
If interested in building a career with JRC, review our career opportunities on our website. The New Employee Resource Group is sponsored by JRC's Diversity and Inclusion Program.