Posted May 17, 2022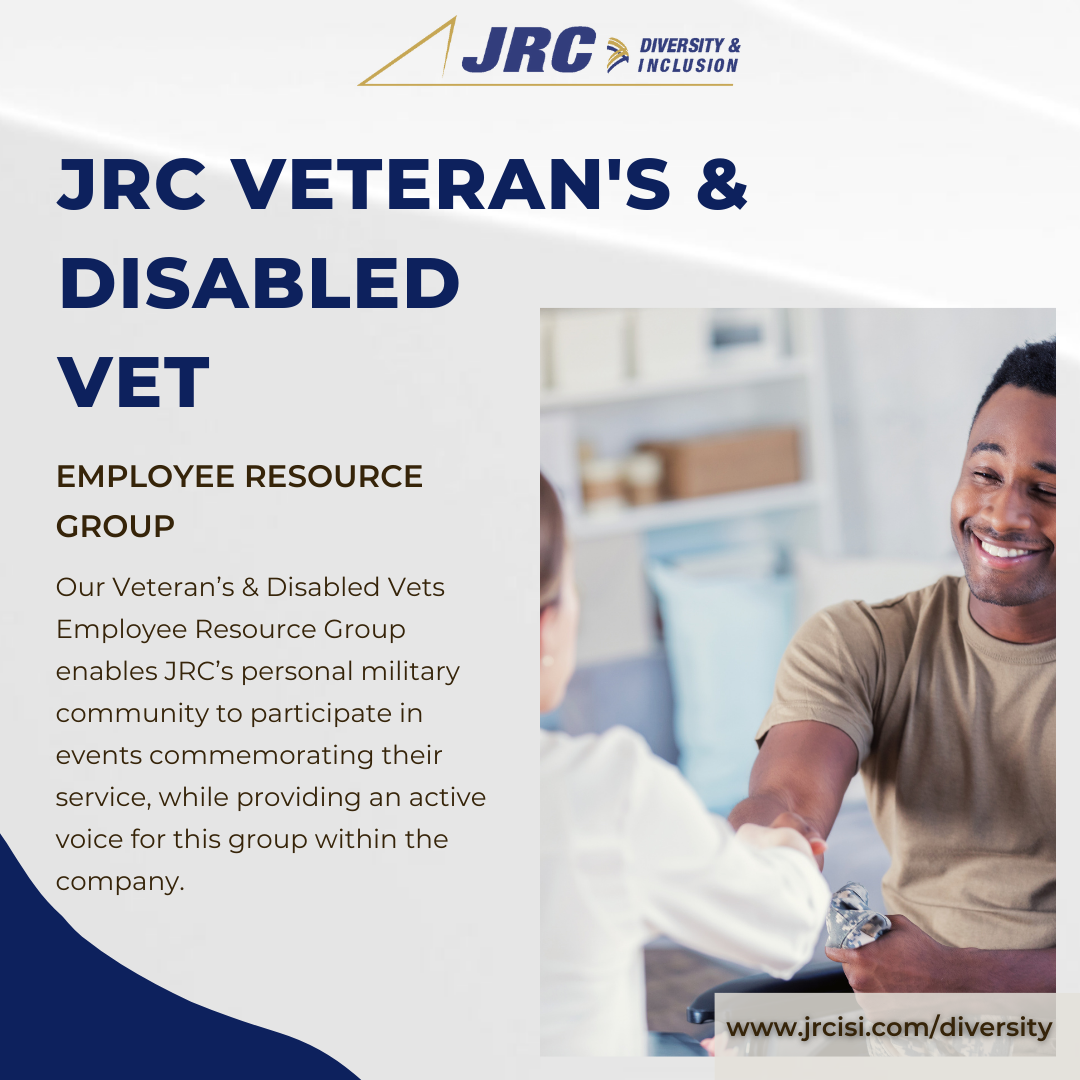 JRC is devoted to serving both the American people and the men and women in uniform through its services. Since founding the organization in 2001, Dr. Tony Jimenez (CEO and Founder) was focused on building a work environment where the mission to serve our country was at the core of the company's values. It is no surprised that a large percentage of the JRC employees are veterans. Our employees are now supporting many of the programs they once served while in uniform. 
 It is important our military employees have a special way to not only represent JRC, but to also connect with one another. Our Veteran's & Disabled Vets Employee Resource Group intends to create this space of connection and purpose.
 Our Veteran's & Disabled Vets Employee Resource Group enables JRC's personal military community to participate in events commemorating their service, while providing an active voice for this group within the company. Through this ERG, we connect our veterans with resources as well as support as they navigate their career and other life transitions. Developing a second career after serving in the military can be an overhwleming task, JRC ensures its vets are completely support through this process leveraging our various leadership and career programming.
 Veteran and ERG lead, Mike Greenberg (JRC Section Manager) says, "I work with and support a wonderful team here in Dahlgren all who are primarily Veterans. We don't come from the same pedigree, but holding to the same values which we held while in uniform everyone supporting one another "Covering each other's 6".  JRC is sincerely a great company to represent and work for".
If you're a veteran interested in building a career with JRC, review our career opportunities on our website. The Veteran's Employee Resource Group is sponsored by JRC's Diversity and Inclusion Program.