Posted August 04, 2022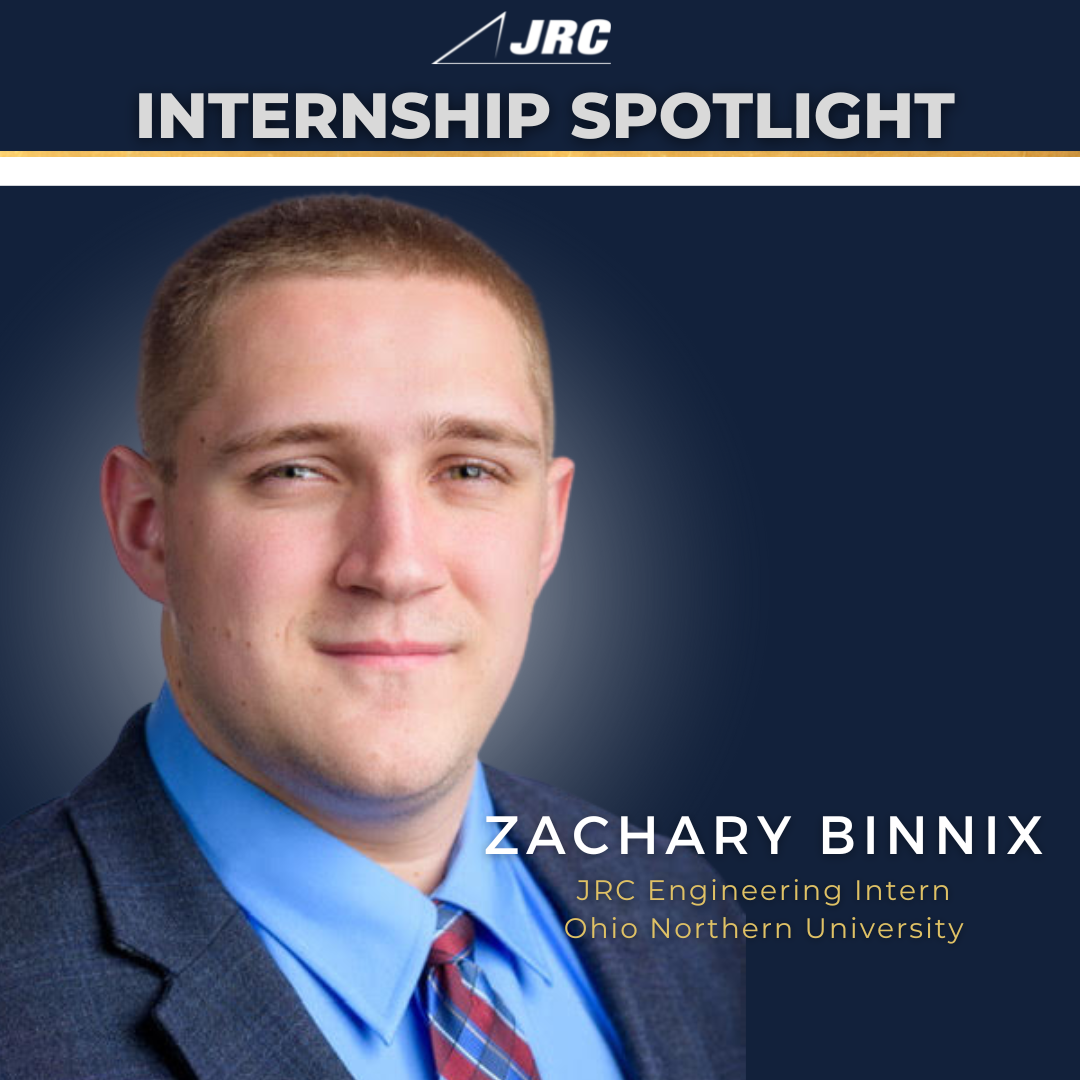 Meet JRC Intern, Zachary Binnix, a rising senior at Ohio Northern University (ONU) studying Mechanical Engineering. For the past 10 weeks, Zachary joined our Systems Engineering and Integration Division, where he used his engineering education to contribute to various projects and programs supporting our Navy customers.
In his short time with us, it was clear he naturally embodied JRC's values of Family, Excellence, and Integrity. He was eager to learn and passionately demonstrated his skills to support the needs of his team.
When asked about The JRC Internship Program, Zach said, "The internship at JRC has been a great experience. We get to learn about how the defense industry does engineering and do real work with the JRC employees. You get to learn about and actually do work with various topics such as test documentation, action item tracking, and other various real-world tasks that have an impact".
We are excited to share that Zachary has been accepted to attend Officer Candidate School (OCS) with the U.S. Navy, where he will be commissioned as a Surface Line Officer. His future plans include earning a master's degree in engineering and becoming an Engineering Duty Officer (EDO).
This coming fall, Zachary will be attending his last year of college and his 14th season of football since he started playing at 8 years old. He also enjoys lifting weights and bike riding. He's known in his community for his exceptional carpentry and wood working ability as well as his long-time partnership with Boy Scouts of America, where he serves as an Assistant and Scoutmaster.  
We thank Zachary for spending his summer with JRC and we look forward to his contributions to the U.S. Navy and the defense industry. Connect with Zachary on LinkedIn  to view his Internship Testimonial and learn more about his  professional journey.