Posted June 28, 2021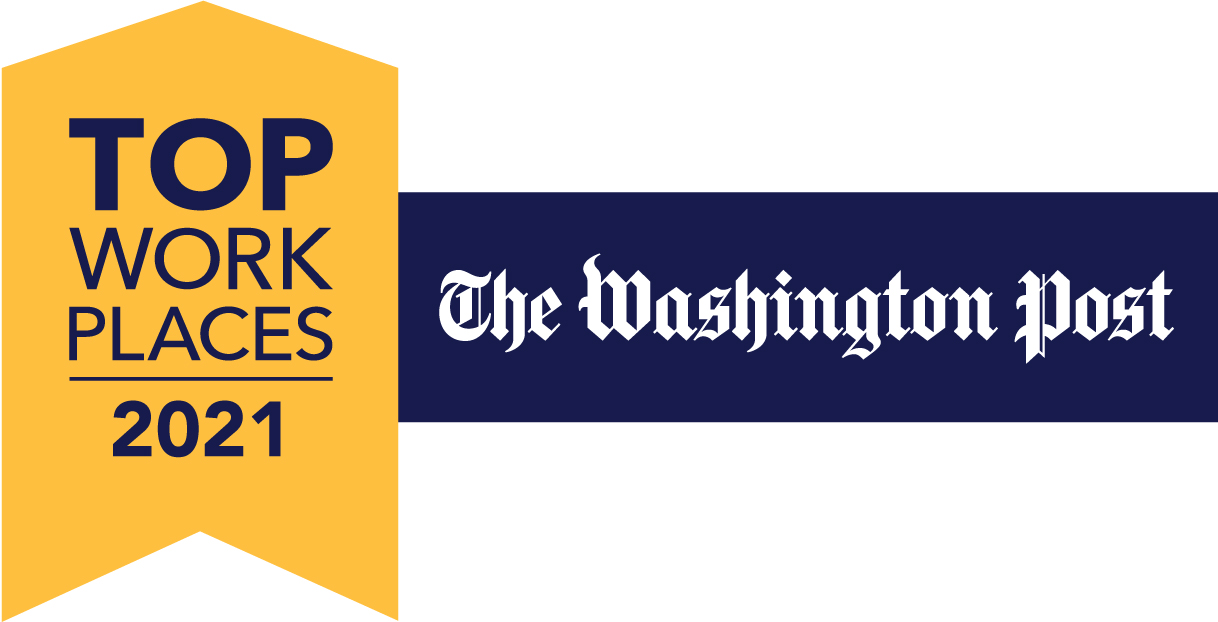 WASHINGTON, DC (June 28, 2021)- JRC has been named one of The Washington Post's 2021 Top Workplaces in the Washington, D.C. area. Selection is based on employee feedback gathered through an anonymous third-party survey administered by research partner Energage, LLC, which measured several aspects of workplace culture, including alignment, execution, and connection. This year's honorees include government contractors, real estate firms, professional and business services, law firms, and tech companies.
"Now in its eighth year, The Post's Top Workplaces list continues to highlight the companies in the Washington-area that are leaders in company satisfaction and engagement. Throughout the past 15 months, these companies have had to make quick decisions in order to keep their employees safe while also balancing productivity and efficiency, and their employees have taken note of this great work." said Washington Post Top Workplaces editor Dion Haynes.
JRC is humbled by this recognition as this award is based solely on the feedback of our workforce. JRC employees are truly the cornerstone of our business. Executing our mission with autonomy, mastery, and purpose, our people understand the importance of lifting each other, respecting one another, and honoring the diversity of our talent base. The COVID-19 pandemic enabled us to strengthen who we are as a JRC Family and how we can continue to serve with excellence together during challenging times.
"JRC is honored to accept The Washington Post's Top Workplace Award for the eighth consecutive year straight. When I founded JRC 18 years ago, I intended to build an organization where people were put first. Our philosophy has always been service before self and this award is a true reflection of how the JRC people serve one another. Our people have created an environment of inclusion, kindness, and purpose. I am proud and grateful for the culture we've built together."- said JRC's Founder and President, Dr. Tony Jimenez. 
JRC provides its employees and their families with exceptional health benefits, company 401(k) contributions (without an employee contribution requirement), a Metro subsidy, and an employee referral bonus program.  JRC is dedicated to investing in the long-term development of its people through its JRC Academy, providing each employee a plethora of learning opportunities, including trainings, certifications, and tuition assistance. The JRC Academy includes the JRC Leadership Institute (JLI), a formal leadership development training program, designed specifically to create level five organizational leaders, a concept popularized by Jim Collins, author of Good to Great.
###
About JRC
JRC is a Service-Disabled, Veteran-Owned Small Business (SDVOSB) that provides advanced professional services to solve complex problems for the Department of Defense (DoD) and other government agencies.
About The Washington Post
The Washington Post is an award-winning news leader whose mission is to connect, inform, and enlighten local, national and global readers with trustworthy reporting, in-depth analysis and engaging opinions. It combines world-class journalism with the latest technology and tools so readers can interact with The Post anytime, anywhere.