Posted April 29, 2020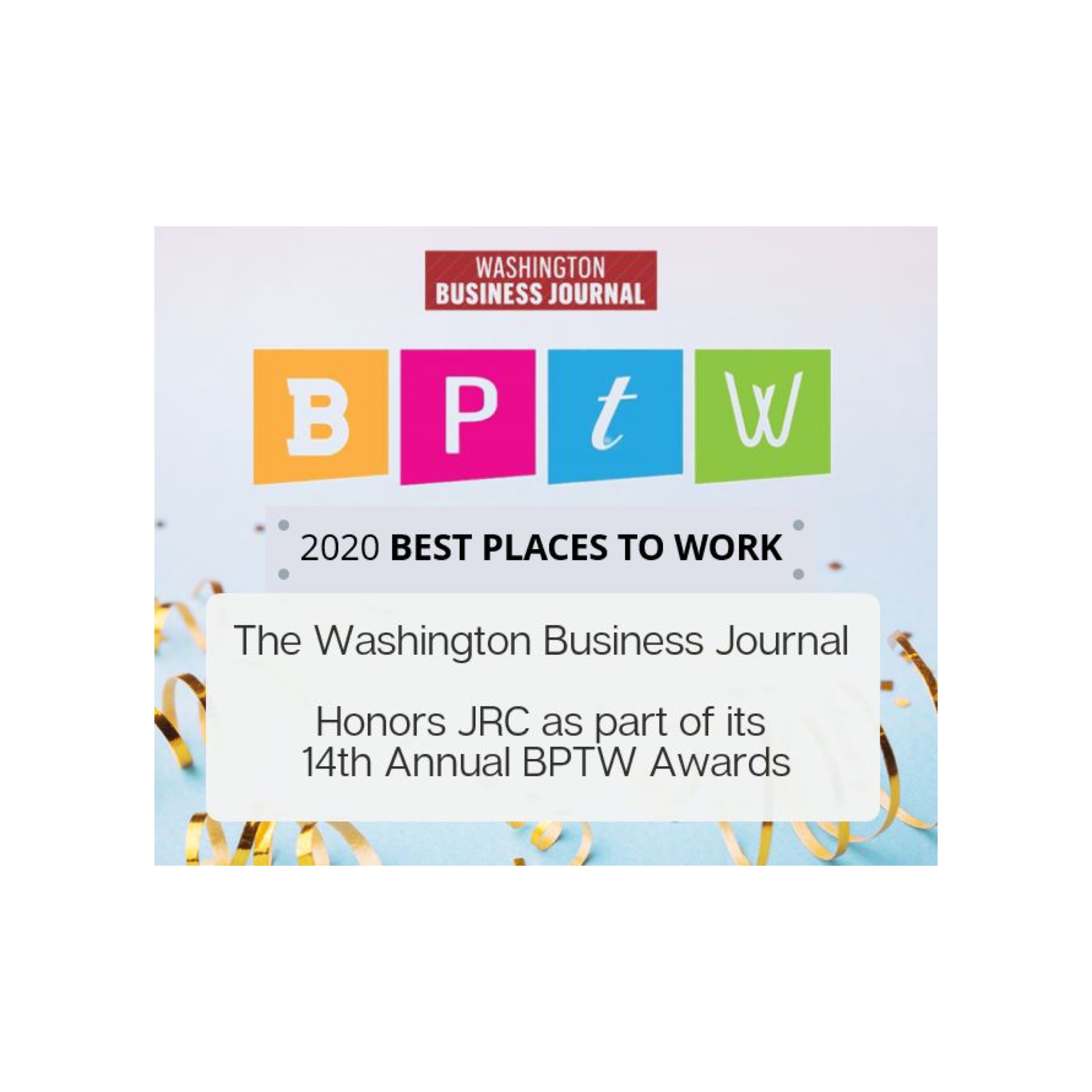 WASHINGTON, DC (April 29 2020)– JRC is being honored as part of The Washington Business Journal's 14th annual Best Places to Work Awards.  Selection for the awards was based on employee feedback gathered through an anonymous third-party survey administered by research partner Quantum Workplace.  Each of the greater Washington honorees scored highest among more than 400 employers.
JRC is humbled by this recognition. When CEO and founder Dr. Tony Jimenez started JRC more than 17 years ago, he was determined to build a company where people were put first.  He often remarks that our most valuable asset, our people, walk out the door every single day.  With this mentality, JRC has created a culture where family, excellence, and integrity have truly become the foundational pillars of its success.   
"This acknowledgment is a true testament to the talent and culture we have built together as a company.  We strive to be a trusted provider to not only our customer but to each other.  I believe our team mentality is what continues to propel us forward as a leader in our industry and local community. Our mission to protect and serve wouldn't be possible without the brilliant talent of our JRC workforce." said JRC's Founder and President, Dr. Tony Jimenez. 
JRC provides its employees and their families with exceptional health benefits, company 401(k) contributions (without an employee contribution requirement), a Metro subsidy, and an employee referral bonus program.  JRC is dedicated to investing in the long-term development of its people through its JRC Academy, providing each employee a plethora of learning opportunities, including trainings, certifications, and tuition assistance. The Academy has recently expanded to include the JRC Leadership Institute (JLI), a formal leadership development training program, designed specifically to create level five organizational leaders, a concept popularized by Jim Collins author of Good to Great.