Posted May 12, 2022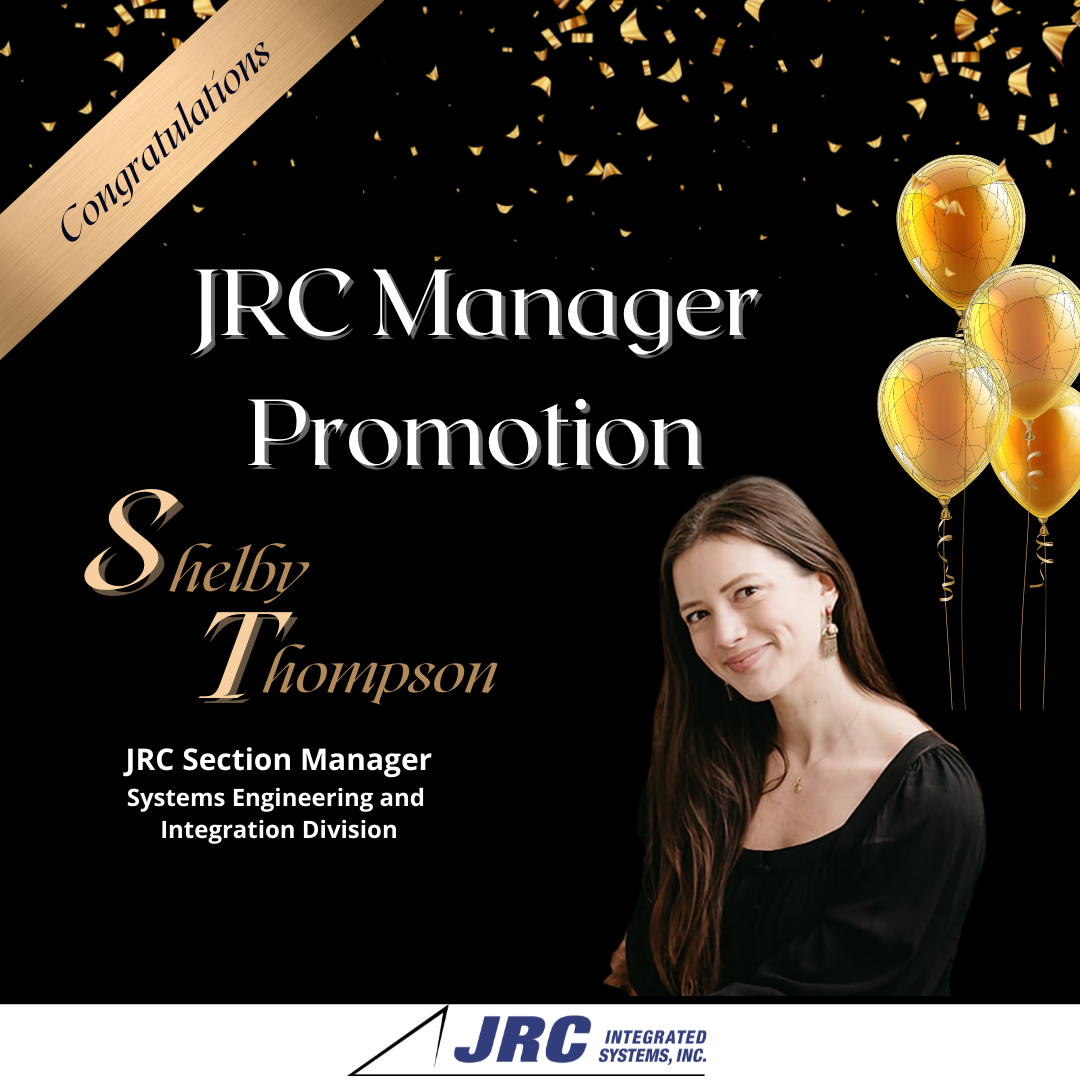 JRC is proud to announce the promotion of JRC Analyst, Shelby Thompson, to Manager of our Strategic Systems Program's Support Section. In her 5+ years with JRC, she has become a subject matter expert to her government clients, supporting the organization's Public Affairs Office. She has also been an essential contributor to other major programs impacting some of the Navy's most important programs.  Shelby has consistently taken on various leadership roles and has become skilled at leading her team through seasons of transition, keeping her customers and teammates fully supported. As a member of the Strategic Systems Program's Support Section for several years, Shelby has built a strong repour with government leaders creating a trusted partnership, essential for her new role as Section Manager. 
The role of Manager at JRC is one of our most esteemed positions. JRC Mangers are not only responsible for leading and growing people, but they become accountable for contract execution, compliance, and "cradle to grave" client deliverables.
We are excited to officially welcome Shelby  to The JRC Management Team!