Posted October 05, 2022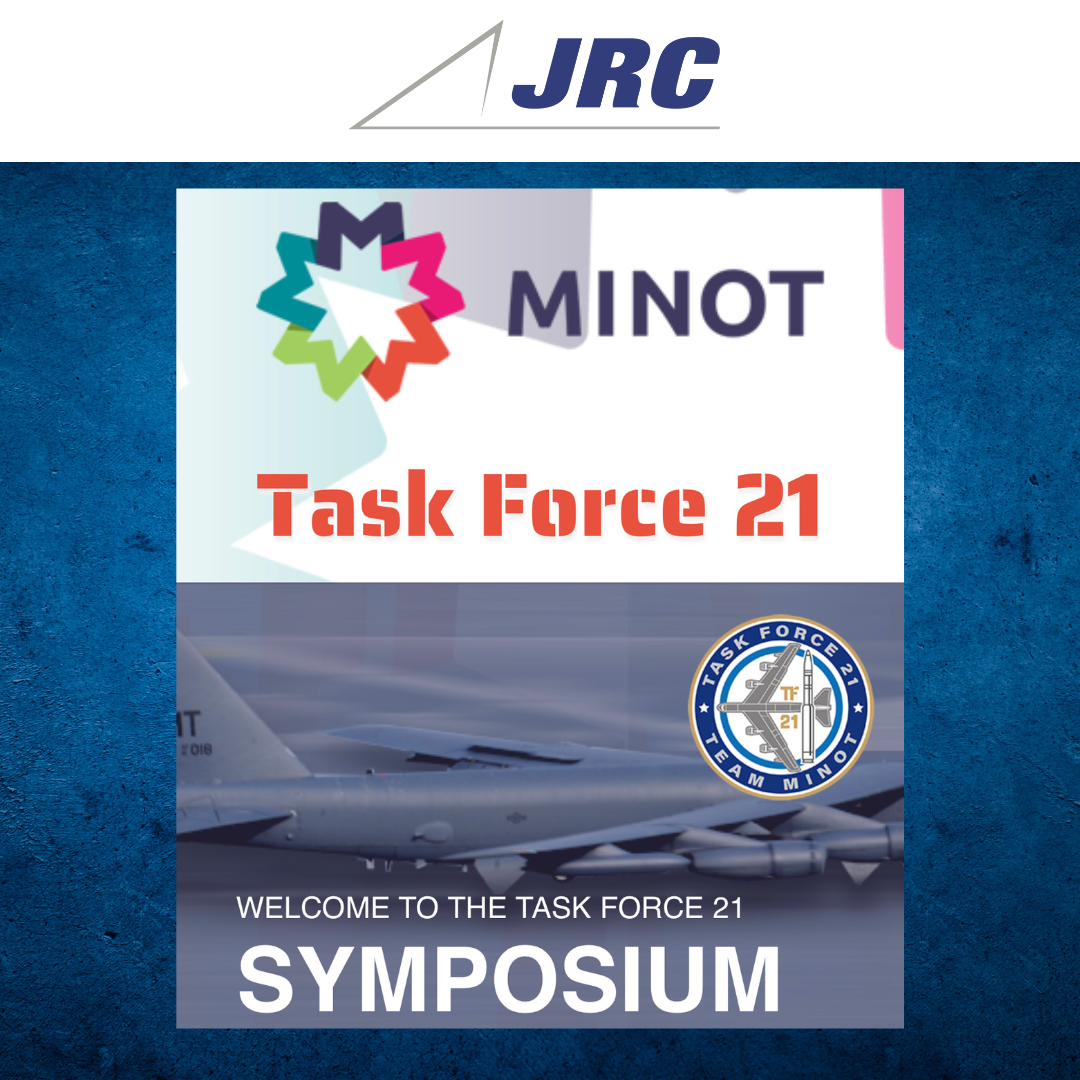 JRC was proud to be one of this year's sponsors for the 11th Annual Task Force 21 Nuclear Triad Symposium. On 23 September 2022, JRC leaders attended the symposium to support the sustainment and modernization of all three legs of The Nuclear Triad. Other event sponsors included: General Dynamics-Electric Boat, General Dynamics- Mission Systems, Lockheed Martin, Northrop Grumman, and Textron Systems.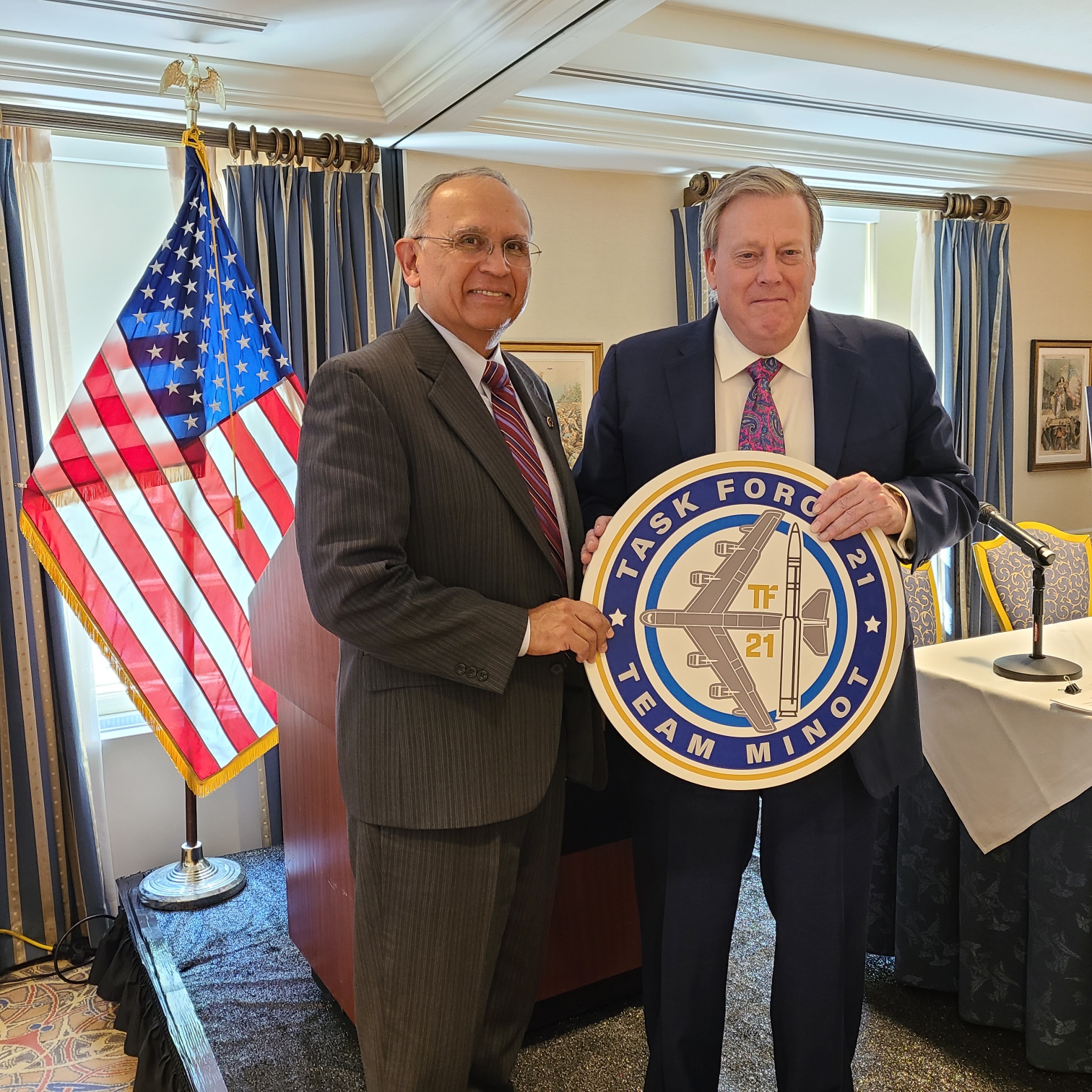 Left (Dr. Tony Jimenez- JRC CEO and Founder) I Right (Peter R. Huessy- President Geo-Strategic Analysis)
Task Force 21-Minot (TF-21) is an activity of the Minot Area Chamber EDC that educates the local community, North Dakota officials, members of Congress, and the public on national security issues, particularly ones that affect Minot Air Force Base, the U.S. Air Force, and our nuclear deterrent.
This year's theme was Modernizing Nuclear Forces to Meet Emerging Threats. U.S. Senator Kevin Cramer, U.S. Senator John Hoeven, Lt. Gen. James C. Dawkins (USAF Deputy of Staff Strategic Deterrence and Nuclear Integration), and Maj. Gen. John J. Nichols (USAF, Director of Global Operations, US Strategic Command) were a few of the Minot 21 event speakers.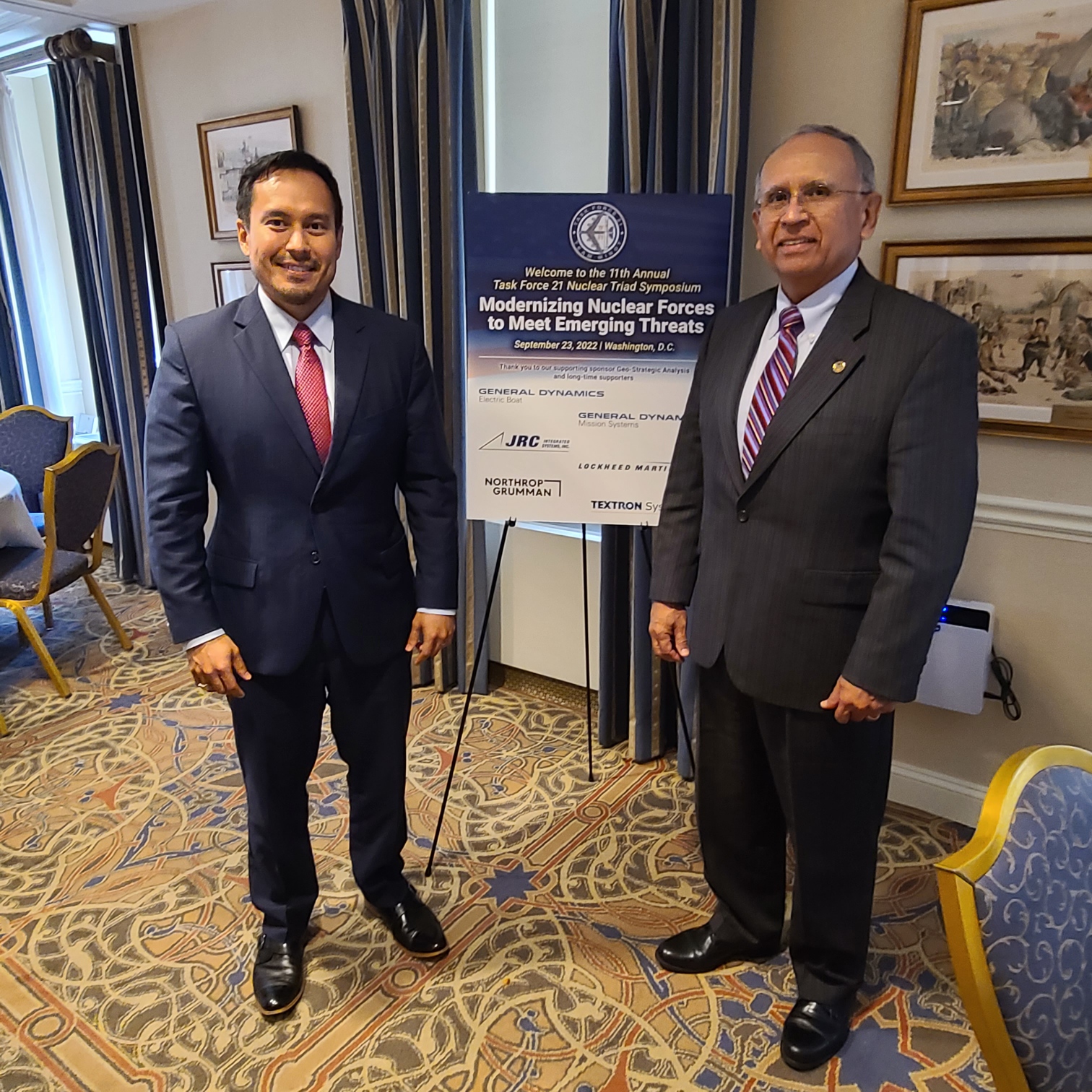 Left (Tony R. Jimenez- JRC President and COO) Right (Dr. Tony Jimenez- JRC CEO and Founder)
Visit www.taskforce21.com to learn more about the Task Force 21 Initiative and this year's 11th Annual Nuclear Triad Symposium Event.