Posted July 18, 2022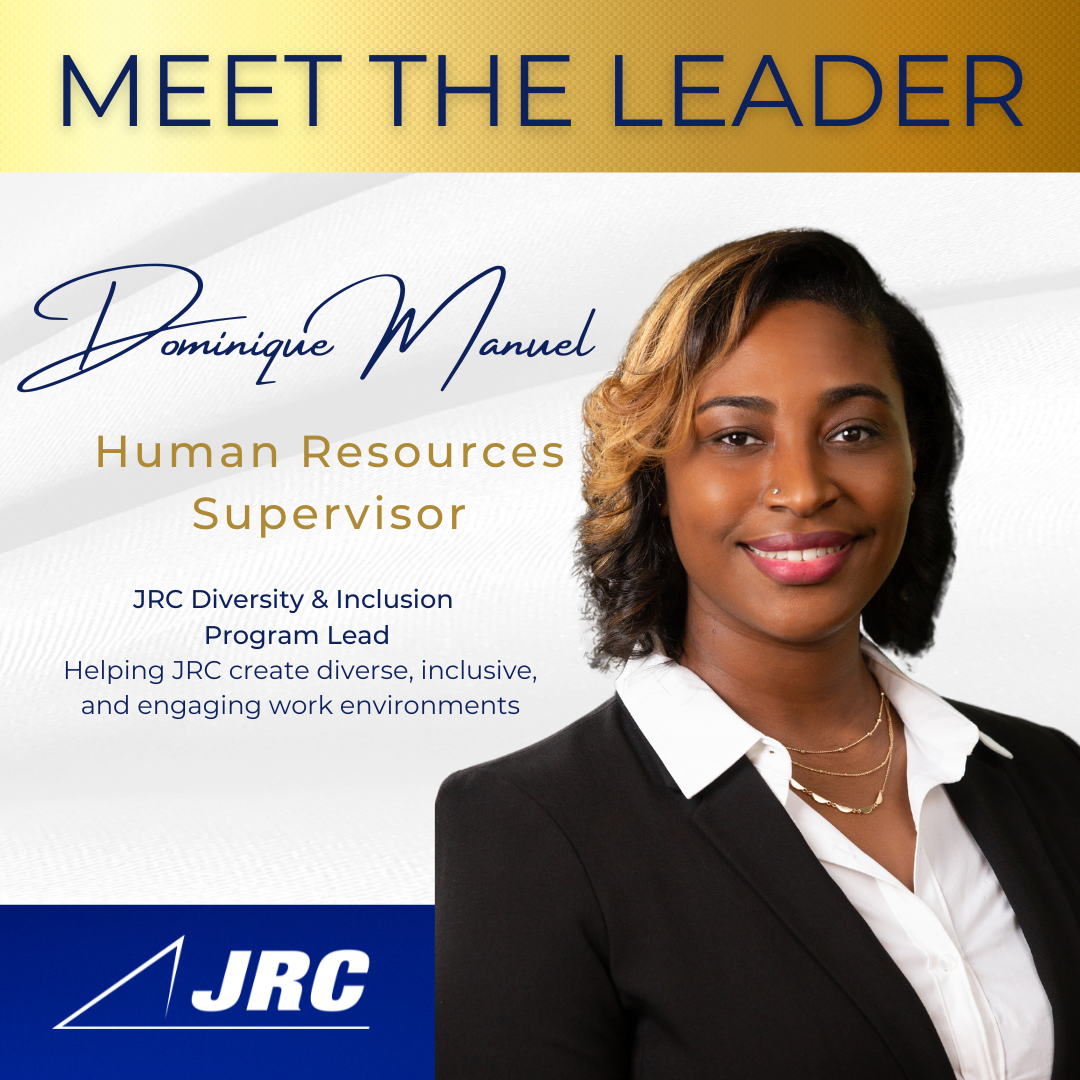 Meet JRC leader, Dominique Manuel, JRC's HR Supervisor and Diversity and Inclusion Program Lead in our most recent JRC Leadership Interview.
Dominique Manuel is an HR Professional with over a decade of experience in workforce development and benefit planning. Over the past 10 years, she has successfully executed strategies to foster employee engagement and workforce relationships, creating work environments constructed for growth, productivity, and community. Her knowledge in benefit deployment has helped her curate intentional benefit packages designed to support JRC employees and their families through various career and life stages. As JRC's HR Supervisor, she is developing a team of highly trained HR professionals, dedicated to building positive work culture rooted in individuality, authenticity, and team spirit. Dominique is responsible for executing monthly training programs, various workforce development activities, and a myriad of other HR functions supporting JRC's HR Director. In 2021, Dominique successfully launched JRC's Diversity and Inclusion (D&I) Program, deploying JRC's official D&I strategy, maintaining an environment that is diverse and inclusive to facilitate professional growth, quality service, innovation, and trust amongst JRC's employees and its stakeholders. Through JRC's D&I program, Dominique is dedicated to overseeing our Employee Resource Groups, leading various workforce events, and creating opportunities for employees to connect and grow together to reach their greatest professional potential.
Dominique believes, " Every employee deserves to be truly seen and heard as they share their most authentic self in the workplace. JRC creates a space for employees to feel comfortable enough to explore where in the organization their talent can be best shared, helping them to feel not only supported in their career journey but  fulfilled in their work". 
In her spare time, Dominique enjoys reading, traveling, and spending time with her loved ones.