Posted September 01, 2022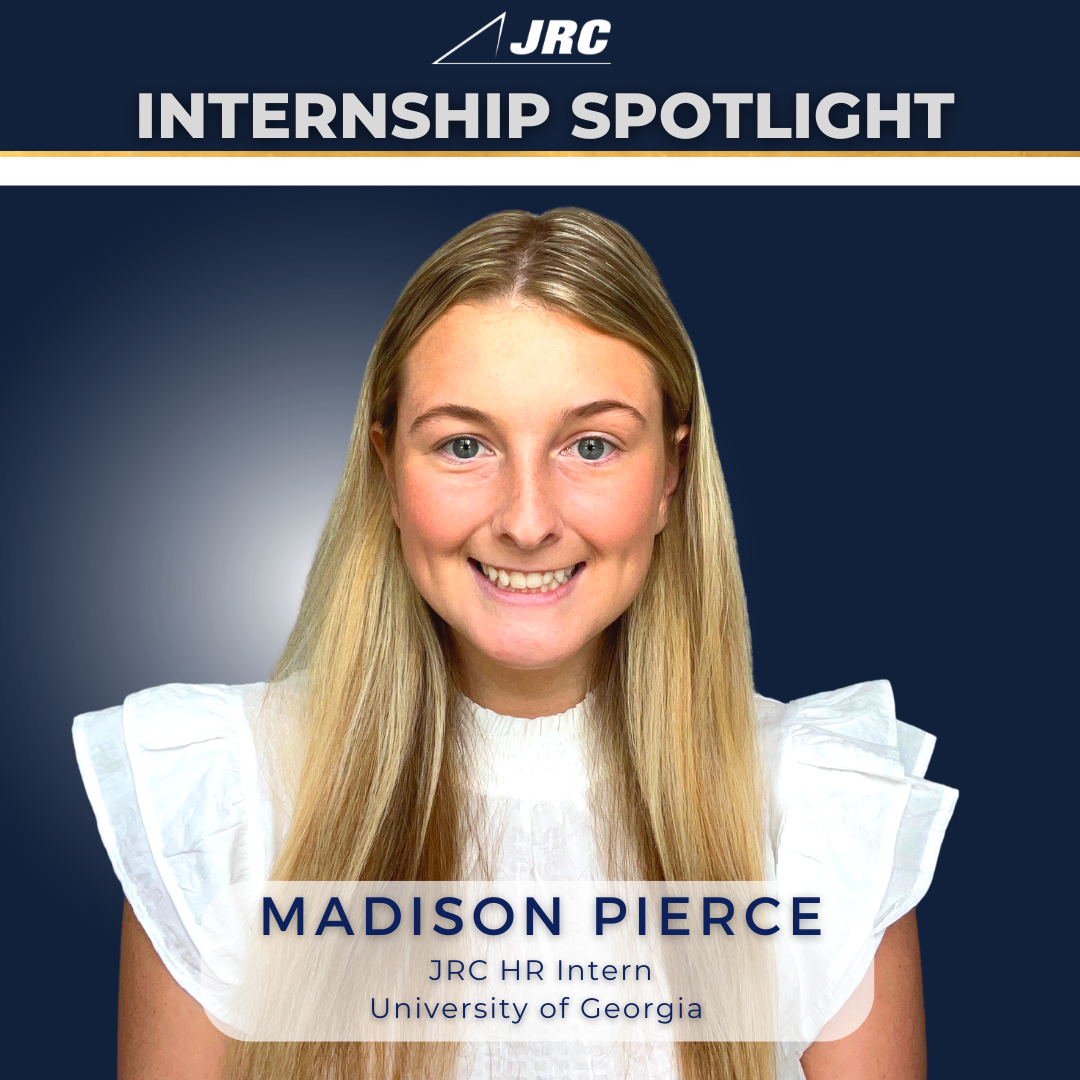 Meet JRC Intern, Madison Pierce, Computer Science Major at The University of Georgia. This past summer, Madison joined our HR Division, where she focused on Talent Acquisition, assisting with various aspects of JRC's onboarding process, including training, benefit planning, and workforce development.
Madison's attention to detail and lean business skills supported JRC's HR Team in refining legacy onboarding processes, streamlining the new hire transition period, helping employees to begin supporting some of our nation's most important defense programs with greater ease. She also led the HR Team to "data batch" routine workforce communication content, restructuring team programming efforts.  
When asked about The JRC Internship Program, Madison said, "one of my favorite things about working there was how welcoming everybody was and how easy they made it for me to start my first internship. I can honestly say the leadership at JRC is committed to every intern's success. I was able to learn a lot of skills that I will be able to use in future jobs and after college".
Proving to be an asset to the JRC Team, we've invited Madison to continue her participation in our internship program through our Co-Op opportunity, allowing Madison to work with us part-time throughout her academic school year with UGA. She will be joining  JRC's Systems Engineering and Integration Division where she will further leverage her education in Computer Science to support various defense programs.   
This fall Madison is returning to UGA for her sophomore year, where she will continue pursuing her Computer Science education.  Madison also participates in UGA's vibrant Greek Life, where she is a member of Alpha Phi. As an Alpha Phi sorority sister, she is dedicated to various philanthropic fundraising opportunities, supporting specifically women empowerment and leadership programming efforts, life changing scholarships and assistance grants, and women's heart health research.
We thank Madison for choosing to partner with us for her summer internship experience. Connect with Madison on LinkedIn to view her Internship Testimonial and learn more about her professional journey.