Posted January 04, 2023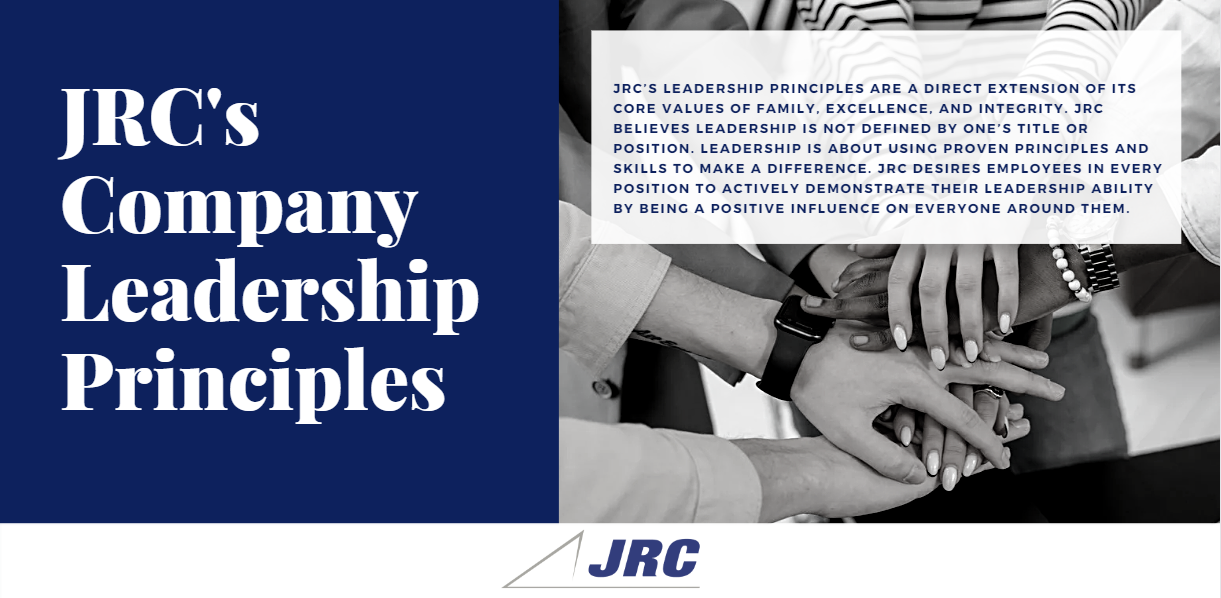 JRC is proud to announce the official release of its company leadership principles. 
JRC's leadership principles are a direct extension of its core values of Family, Excellence, and Integrity. JRC believes leadership is not defined by one's title or position. Leadership is about using proven principles and skills to make a difference.
JRC desires employees in every position to actively demonstrate their leadership ability by being a positive influence on everyone around them.  The JRC Leadership Principles are what enable JRC to be a great place to work. As we continue to evolve and grow together, these principles are designed to serve as a cultural framework for creating inclusion, ingenuity, and excellence in all that we do.
In 2022, JRC had the opportunity to record a video featuring JRC employees sharing their perspective on what the JRC Leadership Principles mean to them personally as we work towards achieving our nation's most challenging goals of strategic deterrence and strategic defense.