Posted August 05, 2020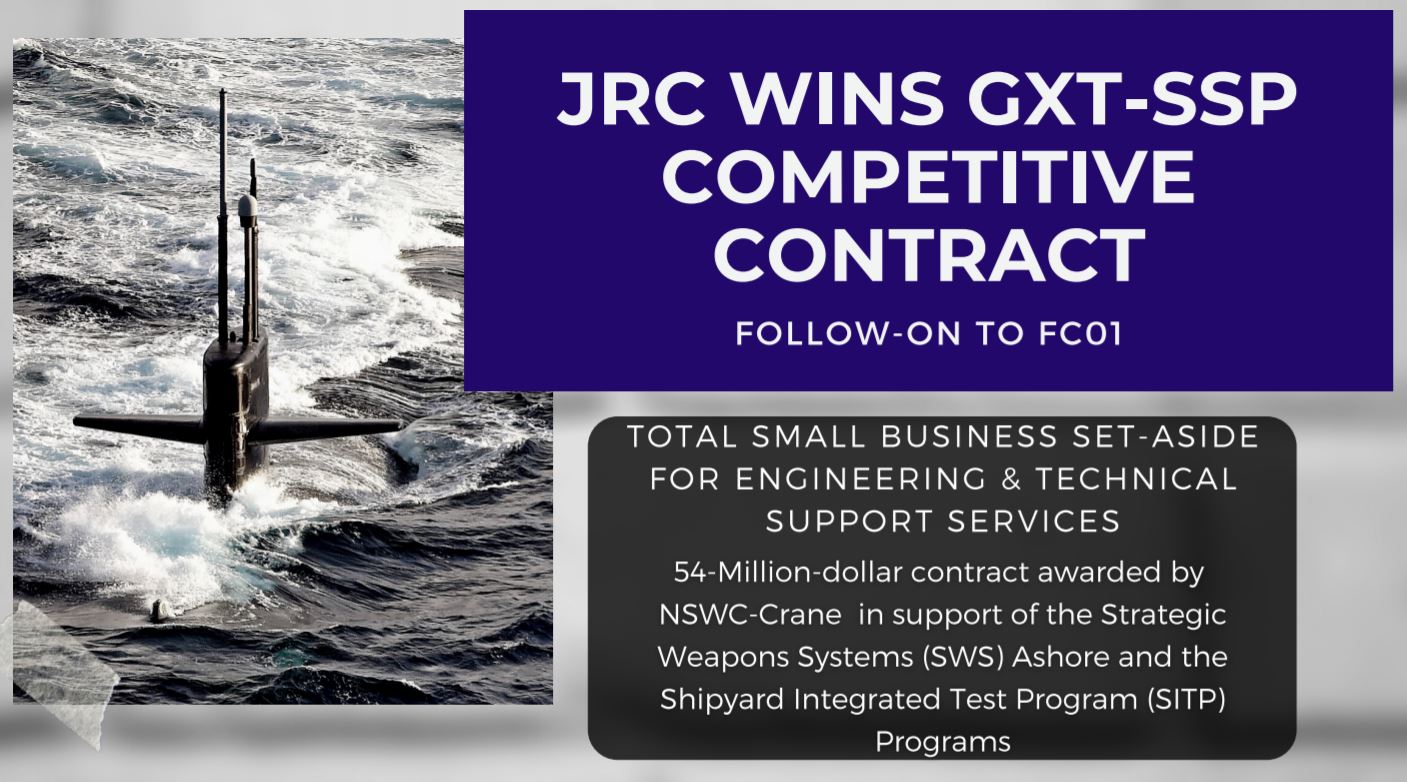 JRC is proud to announce it has been awarded the GXT-Strategic Systems Program (SSP) contract (as a follow-on to FC01) by the Naval Surface Warfare Center, Crane Division (NSWC-Crane) in Crane Indiana.  JRC competed and won the Total Small Business Set-Aside for engineering and technical support services for Strategic Missions Systems Engineering and Global Strategic Deterrent Department at NSWC Crane in support of the Strategic Weapons Systems (SWS) Ashore and the Shipyard Integrated Test Program (SITP) Programs. This 54-Million-dollar contract includes one base year followed by 4 option years if the government exercises all options. 
"It's an honor to continue serving NSWC Crane with our engineering and technical support services. The dedication of Jeffrey Duncan and his skilled team of Engineers and Analysts exemplifies true teamwork and exceptional leadership," said JRC's CEO, Dr. Tony Jimenez. 
NSWC Crane is responsible for providing technical engineering solutions and total lifecycle leadership for systems that protect and enable the Warfighter. NSWC Crane Strategic Missions Center delivers technical solutions to detect threats, provide a layered, integrated missile defense, and offer global strike capability. (NSWC Crane Division, 2020)
JRC will immediately begin providing its technical and engineering expertise to support SSP.  "We are extremely proud of this accomplishment as an organization. We place great value in not only our partnership with NSWC Crane, but in the expertise, hard work, and critical skills of our team," said JRC's VP of Systems Engineering and Integration, Jeffrey Duncan.