Posted September 06, 2023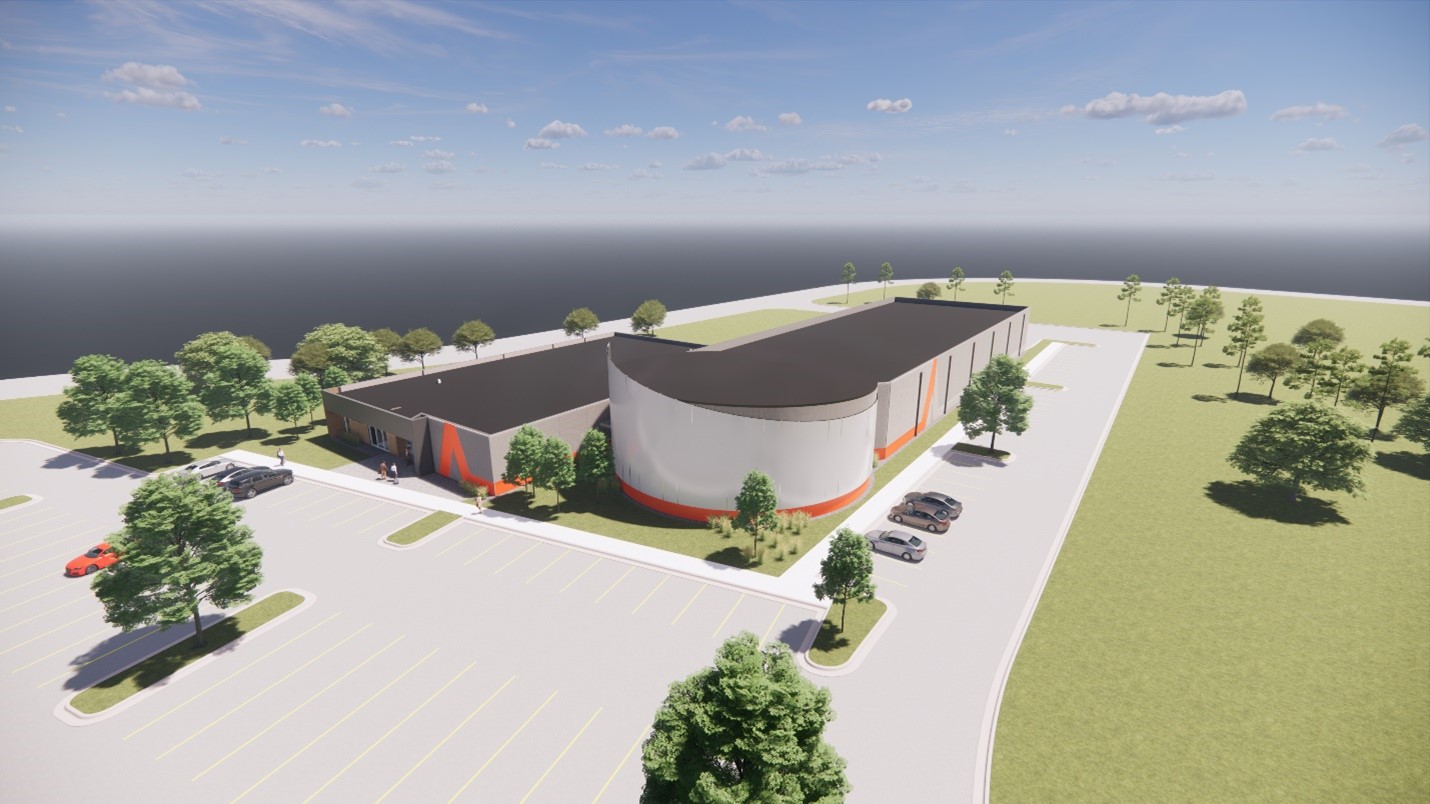 WASHINGTON, DC (6 SEPTEMBER 2023)- On 29 August, JRC leadership attended the groundbreaking ceremony for Draper's new Strategic Enhanced Ground Test Facility in Titusville, Florida.
JRC will provide engineering support to Draper for system integration of critical test equipment into the Strategic Enhanced Ground Test Facility. JRC will assist in managing the system requirements to ensure Draper's state-of-the-art facility meets future capabilities to satisfy the goals of The Space Coast and other government programs.
Draper's Strategic Enhanced Ground Test Facility will enable testing of critical Guidance, Navigation & Control technologies with the support of a world-class centrifuge and associated Navy Test Facilities resident at Cape Canaveral. (Draper, 2023)
"JRC Is honored to further support the strategic deterrence mission through this world class centrifuge, supporting the Navy's testing of critical guidance, navigation, and control technologies. For almost twenty years, JRC has been dedicated to advancing our strategic capabilities through innovation and excellence. It is because of this commitment that we've successfully been a trusted provider to some of our nation's most important defense programs. Contributing to Draper's Strategic Enhanced Ground Test Facility further supports our company mission to provide our nation with the processes, technology, and expertise necessary to achieve our nation's most challenging goals, and to go where we've never gone before", CEO and Founder, Dr. Tony Jimenez.
The Draper Strategic Enhanced Ground Test Facility will have approximately 37,000 square feet. This facility will house Draper employees, providing core capabilities in simulation, hardware-in-the-loop and system test to continue to enable a 'test-as-you-fly' approach for exquisite guidance components required in high accuracy, reliability and survivability applications. (Draper, 2023)
"We are excited to be the system engineers for the development of the next generation centrifuge to support our strategic programs. Not only does this work satisfy goals of our government counterparts but also supports the development of Florida's Space Coast, offering local hiring opportunities now and in the future", President and COO, Tony R. Jimenez.
As a small business provider, JRC is positioned to continue providing systems and facilities engineering, integrated test operations, strategic weapons systems development and sustainment for the fleet, and next generation testing. JRC celebrates a milestone in Draper history with the groundbreaking of its new Strategic Enhanced Ground Test Facility.
###
JRC
JRC is an award-winning workplace, acknowledged as one of Greater Washington's Best Places to Work and recognized as a Top Workplace by The Washington Post for the past ten years in a row. Headquartered in Washington, DC with international programs and operations in over 15 states, our expertise in areas such as systems engineering, digital integration, and program management, have supported some of the nation's most important defense programs. As a small business innovator, we are leading the way in areas of robotics automation technology and cyber security for its customers. JRC provides its employees and their families with exceptional health and retirement benefits. We also acquire outstanding affordable options for medical insurance, providing dental, vision, and life/disability insurance (short and long). JRC is dedicated to investing in the long-term development of its people through its JRC Academy, providing each employee a plethora of learning opportunities, including trainings, certifications, and tuition assistance. The JRC Academy includes a career development support center as well as the JRC Leadership Institute (JLI), a formal leadership development training program, designed specifically to create level five leaders, a concept popularized by Jim Collins, author of Good to Great.
Draper
At Draper, we believe exciting things happen when new capabilities are imagined and created. Whether formulating a concept and developing each component to achieve a field-ready prototype or combining existing technologies in new ways, Draper engineers apply multidisciplinary approaches that deliver new capabilities to customers. As a nonprofit engineering innovation company, Draper focuses on the design, development and deployment of advanced technological solutions for the world's most challenging and important problems. We provide engineering solutions directly to government, industry and academia; work on teams as prime contractor or subcontractor; and participate as a collaborator in consortia. We provide unbiased assessments of technology or systems designed or recommended by other organizations—custom designed, as well as commercial-off-the-shelf. Visit Draper at draper.com.