Posted May 22, 2023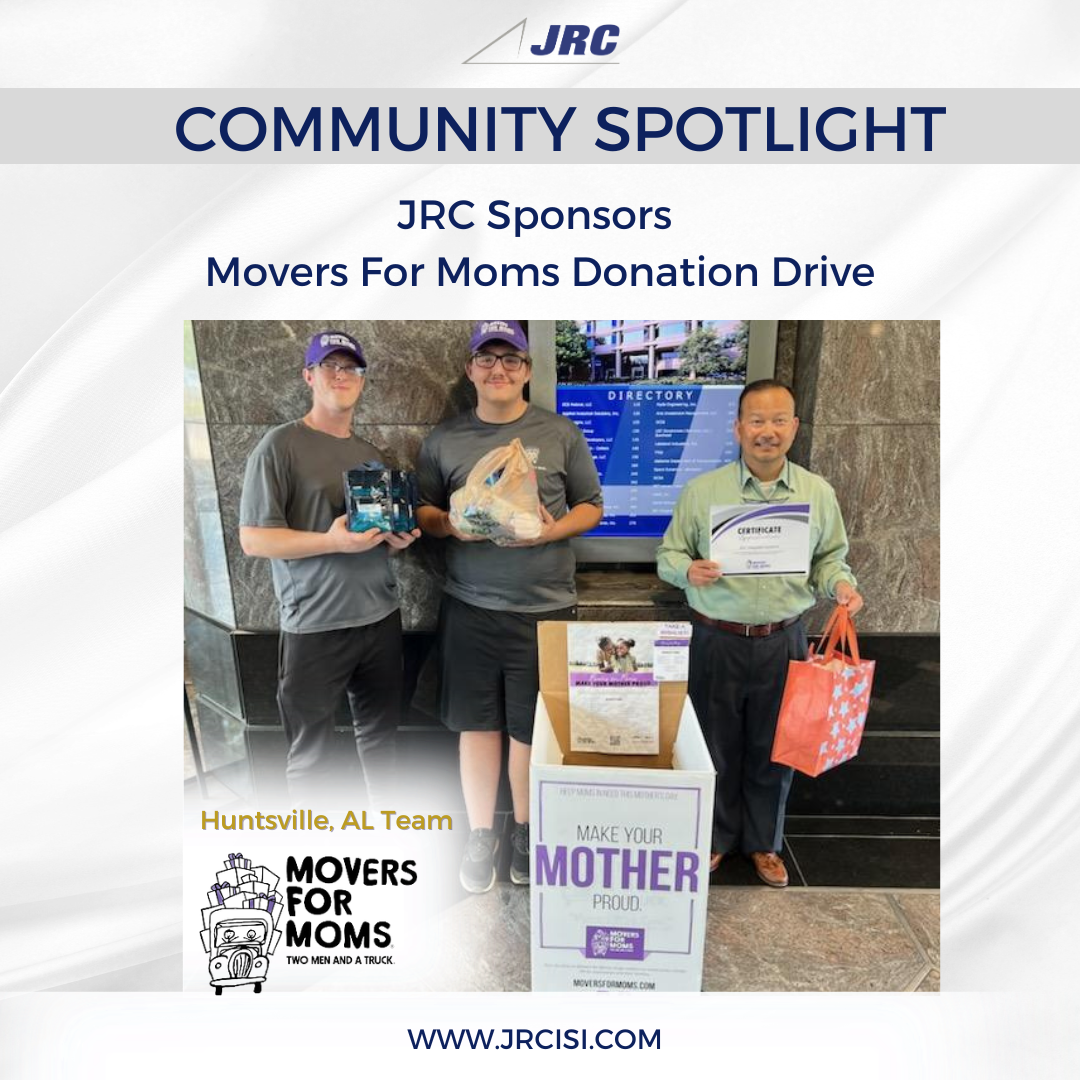 This month JRC sponsored a Movers For Moms Donation Drive on behalf of The Two Men and a Truck's, national giving program, aimed at assisting local moms in need. Each spring, The Two Men and a Truck® organization collects donations to deliver to women's and family shelters. Partners with various organizations collect items in honor of Mother's Day to make the day special for all moms, regardless of their circumstances. This year, JRC was a location partner (out of our Huntsville, AL office) along with various local businesses, schools, and organizations to collect essential care items, such as soap and shampoo, for women staying in domestic abuse or homeless shelters.
Movers for Moms® is a national program represented in 46 states. Last year, the effort supported hundreds of shelters across the U.S., collecting more than 266,000 items in 2022. To date, the organization has collected 2 million donated items throughout its 15-year program history.
JRC is honored to support local mothers in need within the Huntsville and surrounding community.
Learn more about the Movers for Moms® initiative.