Posted February 15, 2023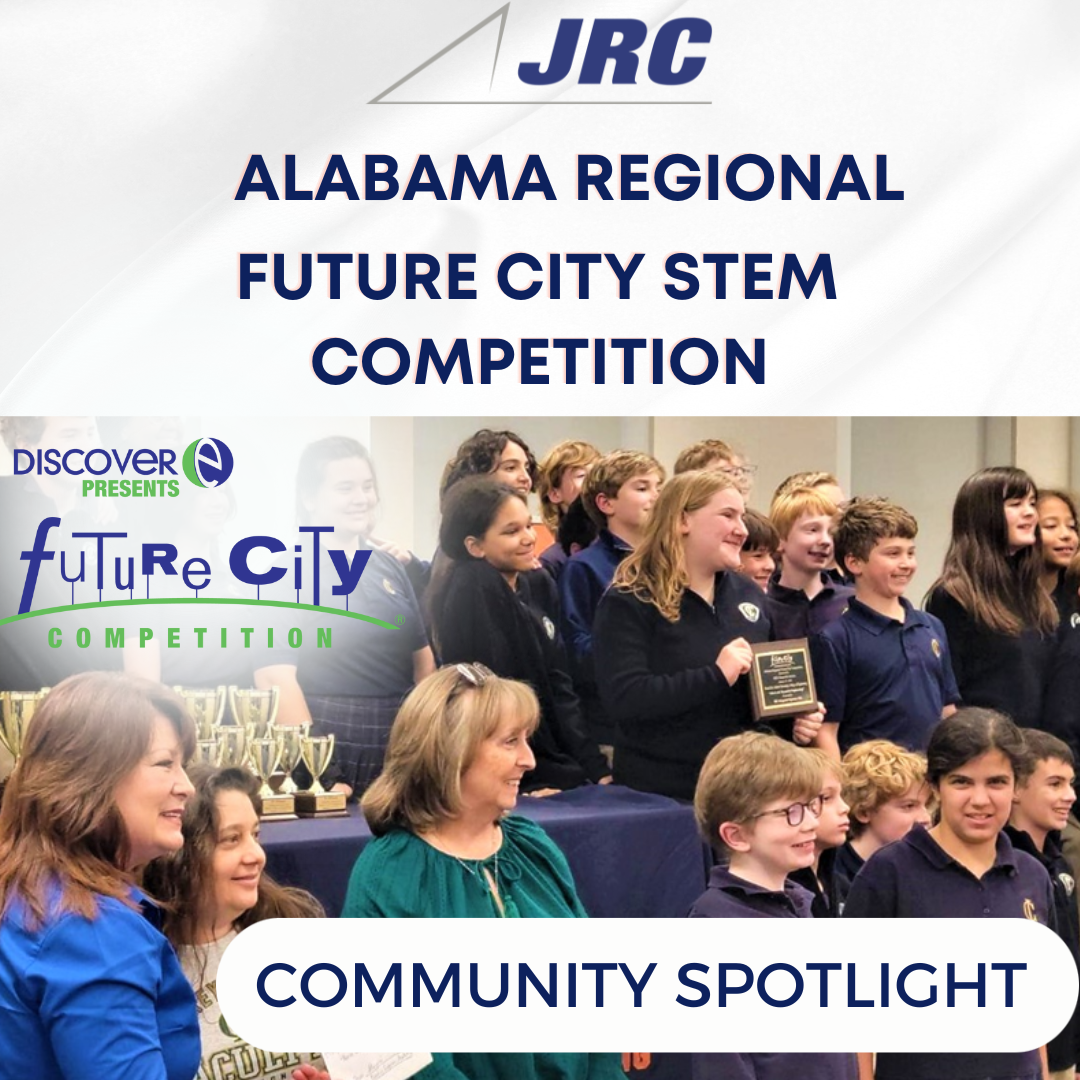 This past January, JRC supported Alabama Regional Future City STEM competition as a Bronze Sponsor, contributing to the advancement of technology amongst youth. The competition was hosted by Auburn University's College of Engineering, featuring approximately 20+ teams in total. JRC also sponsored a special award, recognizing a team demonstrating "Above and Beyond in Engineering" skills. This award specifically recognized a team that not only met requirements but also put forth an element of innovation into their engineering project.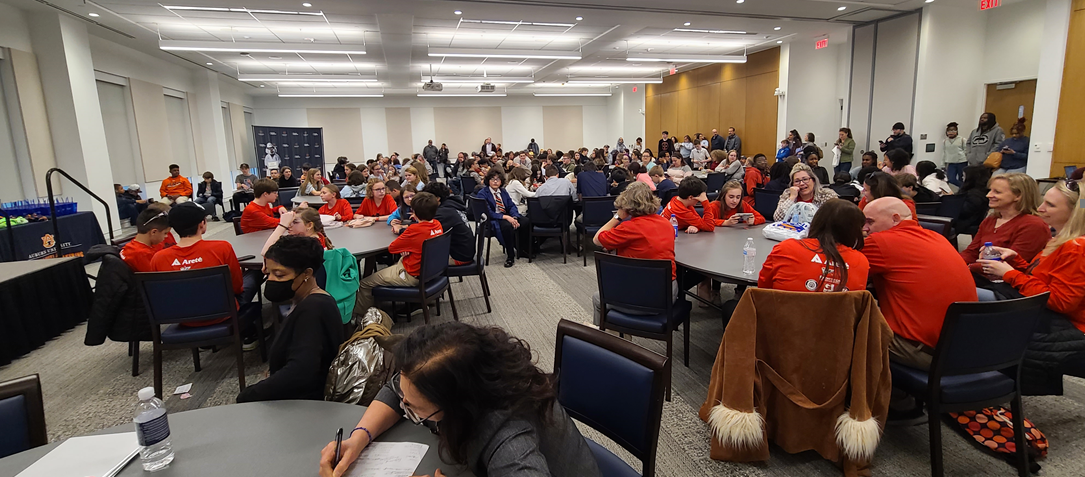 The event brought forth a myriad of youth talent across the southeastern region of the United States. This year, JRC was proud to award The Curry Ingram Academy from Brentwood TN, with JRC's Above and Beyond in Engineering Award. The students of Brentwood were beyond excited to celebrate their collective innovation and achievement. This team created a future city model for Miami (Called Mayami). The team meticulously labeled each and every item on their board (This was not part of the requirements, but it was very helpful to the judges), they included battery-driven parts to demonstrate basic principles of electrical engineering, and included multiple alternate power sources (Moving windmills, fan, etc.).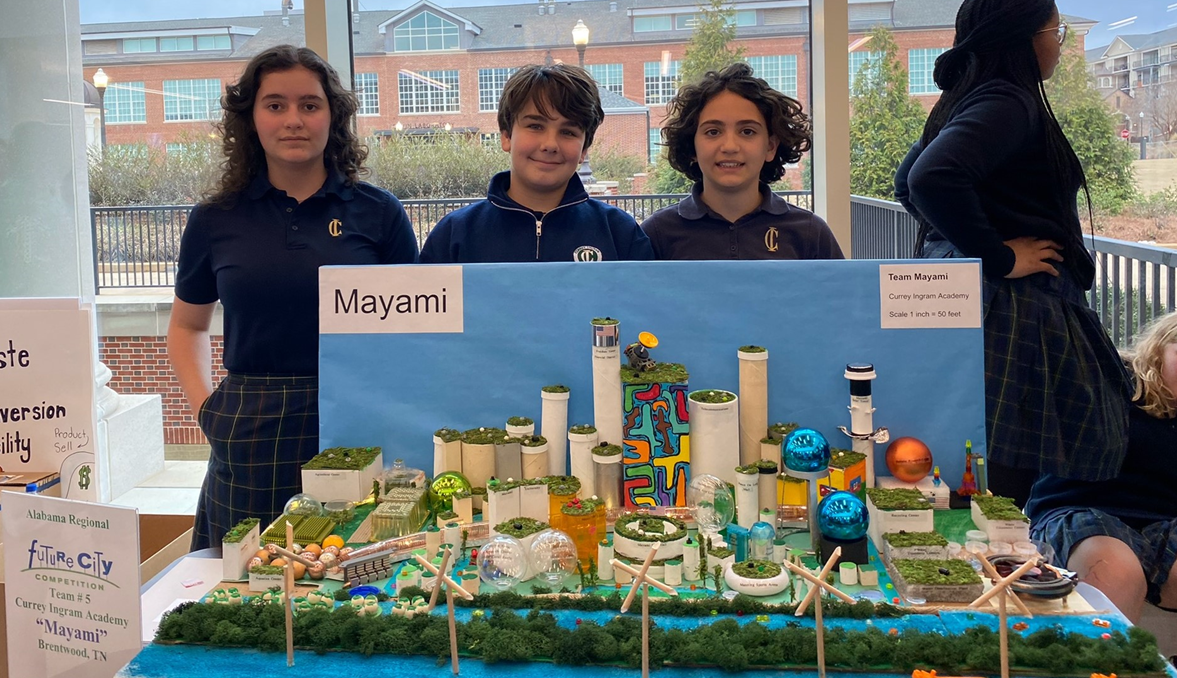 Featuring The Curry Ingram Academy, The Above and Beyond in Engineering Award winners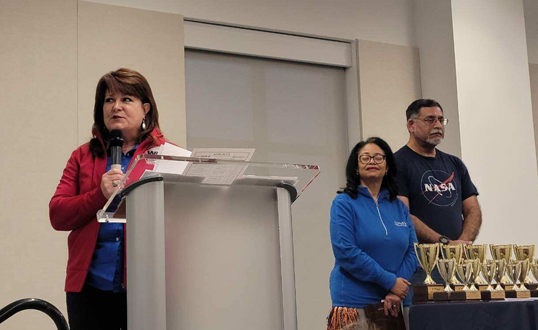 Featuring, Gayla Suddarth, JRC Senior Proposal Manager 
Local Huntsville STEM advocate and JRC Senior Proposal Manager, Gayla Suddarth, presented the winners on behalf of JRC.
Gayla commented, "students across Alabama, Tennessee, and Kentucky filled the Auburn Engineering event space. The excitement in the room was palpable as these teams had worked together for months to get to this competition".
JRC is proud to be a continued supporter of STEM applications in the Southeastern region of the United States. We look forward to expanding our support for more community efforts like this in 2023.