Posted April 15, 2021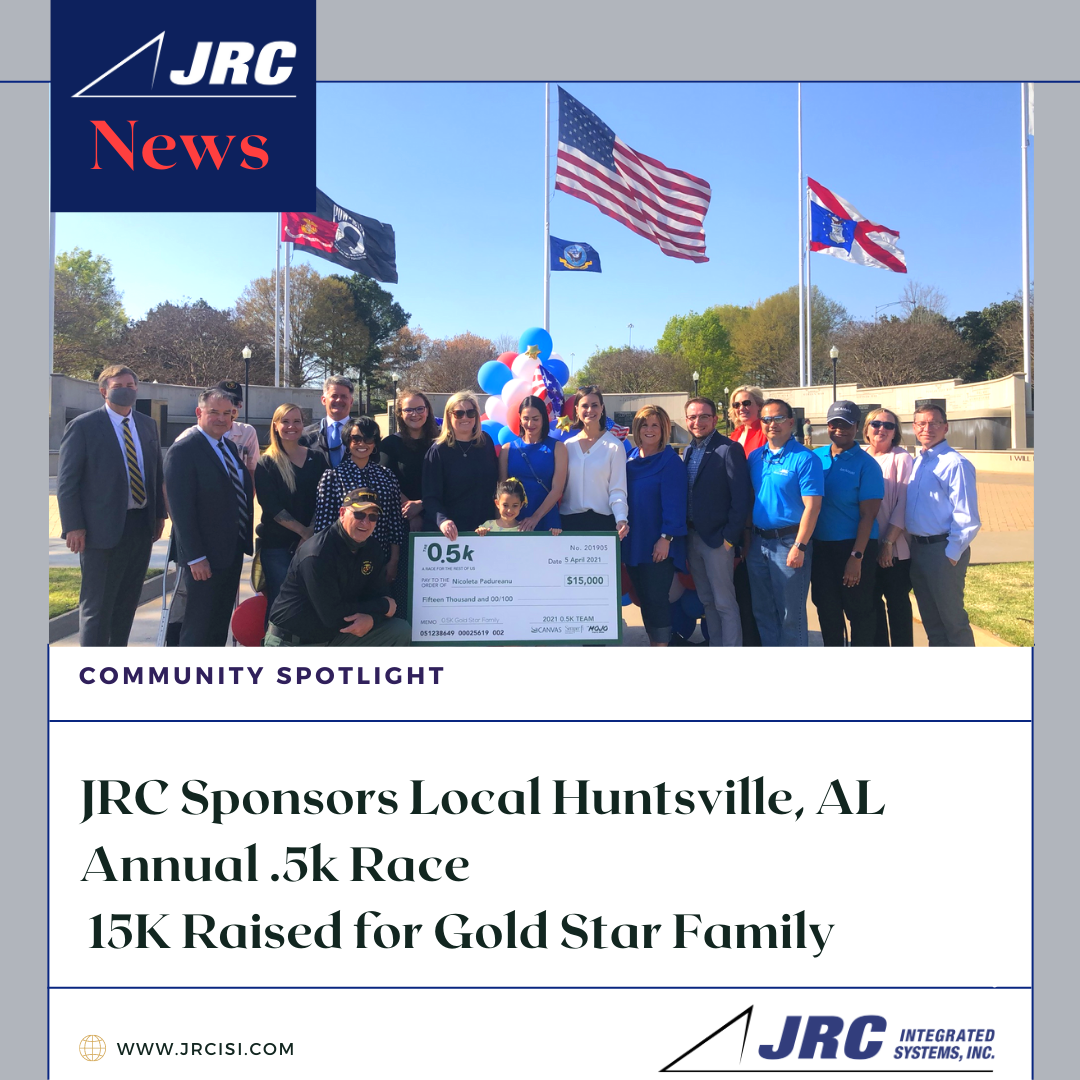 JRC has been a long time supporter helping families of America's Fallen Heroes. This year, JRC sponsored an annual .5K Race hosted by Canvas Inc., in conjunction with the local Mojo Radio Show and 104.3WZYP to support a local Huntsville, AL Gold Star Family.
First Lieutenant David Samuel Albandoz died on May 2, 2018 in a non-combat incident involving an aircraft departing on a military mission from Savannah, Georgia. He dedicated 16 years to the United States Air Force, serving in Iraq Afghanistan, and the Puerto Rico Air National Guard. David also worked as a Mechanical Engineer for the Missile Defense Agency in Huntsville, AL.
This year's race raised $17,600 with $15,000 going to Gold Star Widow Nicoleta and her daughter Aeliana, and $2,600 going to Semper Fi Community Task Force of North Alabama, a nonprofit partner in this event, for their Gold Star Family Programs.
On behalf of  entire JRC Family, we thank Lieutenant Albndoz's family for their sacrifice.