Posted September 07, 2022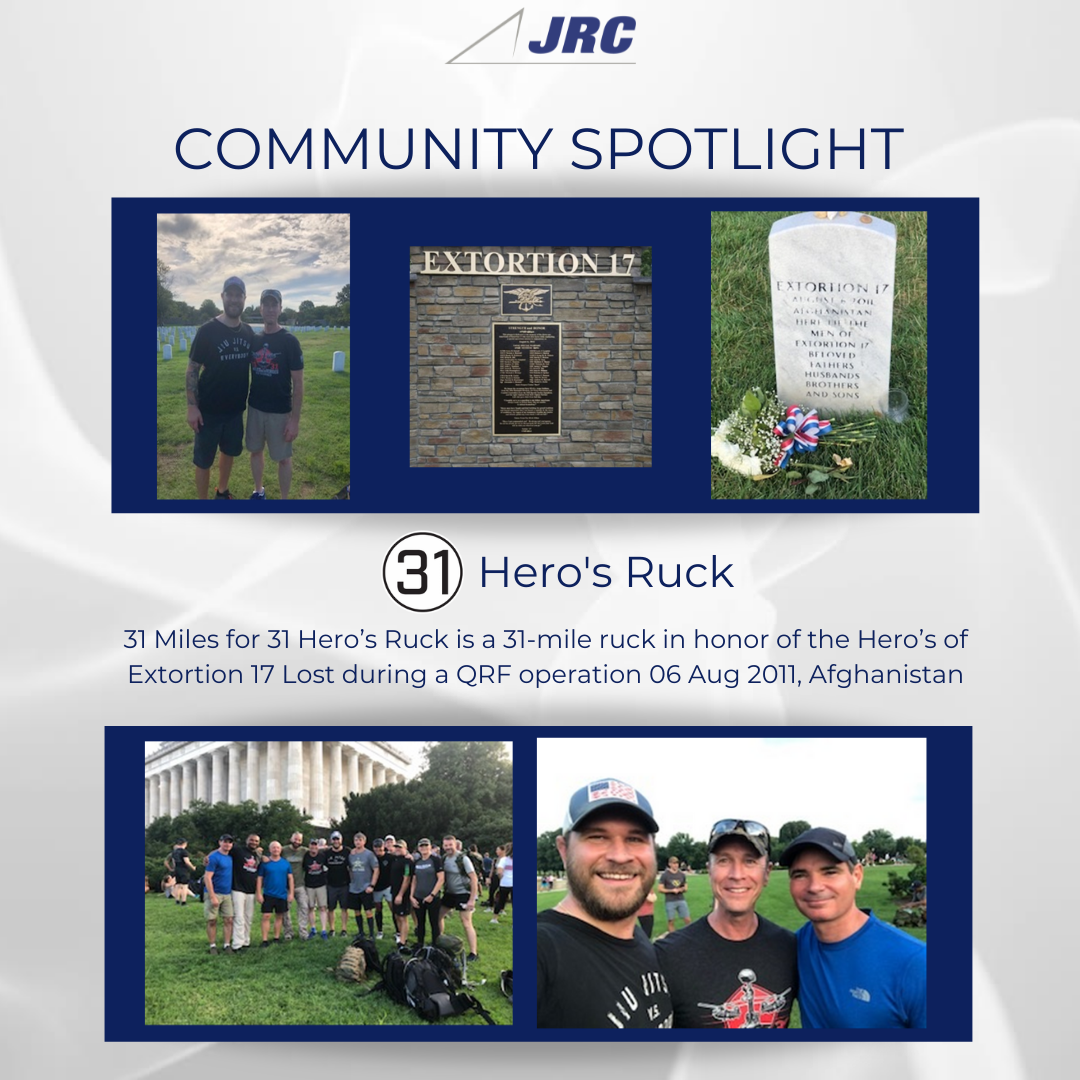 On 6 August 2022, JRC Family Members participated in the 31 Miles for 31 Hero's Ruck  in Washington, DC to honor the tragedy of Extortion 17. August 6, 2022 marks 11 years since Extortion 17, where 30 American military servicemen and a U.S. military dog were killed when a CH-47 Chinook helicopter – call sign Extortion 17 – was shot down in Afghanistan. To date, Extortion 17 remains the greatest single loss of life to Naval Special Warfare of the Afghan War.
Each year, JRC Manager, Mike Greenberg, assembles a team to honor the lives lost in this tragic historical event. This year's local Washington, DC ruck event raised over $53,000. Since The 31 Heroes first event in 2011, more than 2 million has been given back to our nation's heroes and their families through grant-making opportunities and partnership programs. Recently, 31 Heroes launched the initiative to support treatment for veterans suffering from Post Traumatic Stress Disorder and/or Traumatic Brain Injury.
To learn more about The 31 Heroes organization, visit www.31heroes.org.