Posted January 18, 2023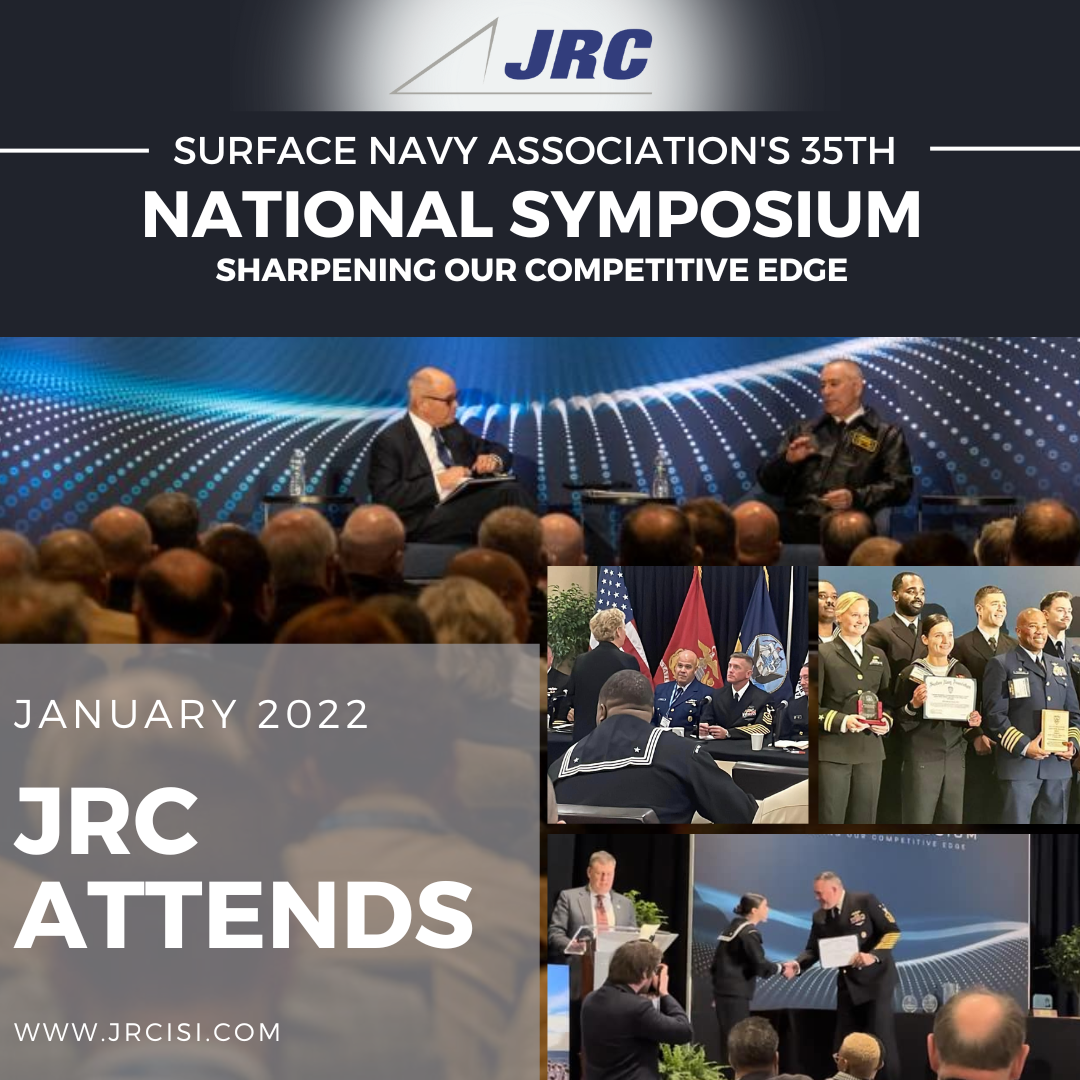 JRC gathered with 3,000+ other defense professionals to participate in The 35th National Symposium hosted by The Surface Navy Association (An Association at the Center of Surface Warfare).
Experts and decision makers across military, industry, and congress gathered sharing knowledge and perspective pertaining to the future vision of Surface Force. Key discussions centered around how Surface Force is a critical element of national defense and security in an era of great power competition, thus supporting this year's theme, Sharpening Our Competitive Edge.
During the event, The Survey Navy Association recognized HT3 Young as the First Place Winner for both The Operations Award and the CAPT Raymond Komorowski Grand Prize.
JRC is committed to supporting events like The National Symposium to collectively advance knowledge across the defense community, "sharpening our competitive edge" and raising the bar for what we can achieve together when it comes to achieving our nation's most challenging goals.
To learn more about The Surface Navy Association and the Surface Warfare Community visit: About - Surface Navy Association (navysna.org)
______________________________________________________________________________
The Surface Navy Association
The Surface Navy Association is an association at the center of Surface Warfare. Anyone can join, it represents the Surface Warfare Community.
The association incorporated in 1985 as a 501(c)(3) Non-Profit Association to promote greater coordination and communication to those in the military, business, and academic communities. Members represent those who share a common interest in Surface Warfare while supporting the activities of the United States Surface Forces.
The Surface Navy Association provides its members with support, programs, & various activities to enable professional growth, personal satisfaction, and camaraderie.