Posted May 05, 2022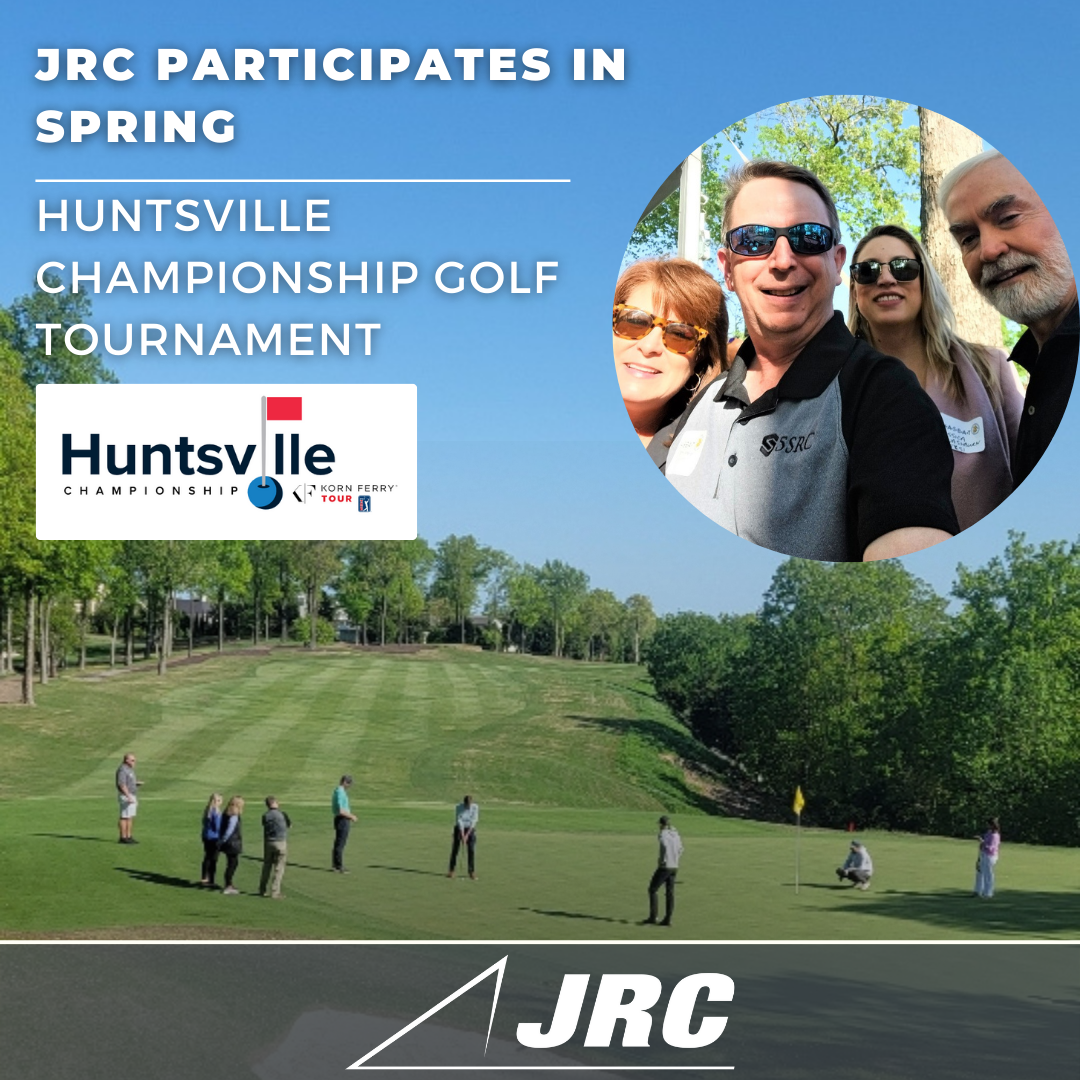 (L to R) Gayla Suddarth, JRC; Darren Wheeler, 5SRC/ JRC JV partner; Jessica Washburn, Total Computer Solutions Inc (TCSI); Joe Fitzgerald, Civilian Aide to the Secretary of the Army
This spring, JRC was a proud sponsor of The Huntsville Championship Golf Tournament. This inaugural tournament is brought to the community in partnership with The Fore Cyber Progress program, a direct business product tied to the top-level goal of the Huntsville Championship, making a tangible impact on the North Alabama community with respect to cyber education.
The Huntsville Championship representatives say "Huntsville can't be a leader in cyber intelligence, technology and defense without the buy-in of the next generation of leaders. It's one of the major reasons the Alabama School of Cyber Technology and Engineering is so important to Huntsville and why other local initiatives like Cyber Huntsville have made strong connections with both Huntsville and Madison city school systems. It's our belief that we can leverage the power of professional sports to help play a role in this city and region wide initiative while also creating a diverse entertainment option for companies to connect value with. " – Huntsville Championship representatives
Funds raised through the championship will help support cyber-based scholarships for students who have a direct interest in receiving a cyber-based degree from The University of Alabama-Huntsville or Alabama A&M University. JRC is honored to support this esteemed cause while uniting our DoD/Government contracting community for a day of fun.