Posted April 19, 2023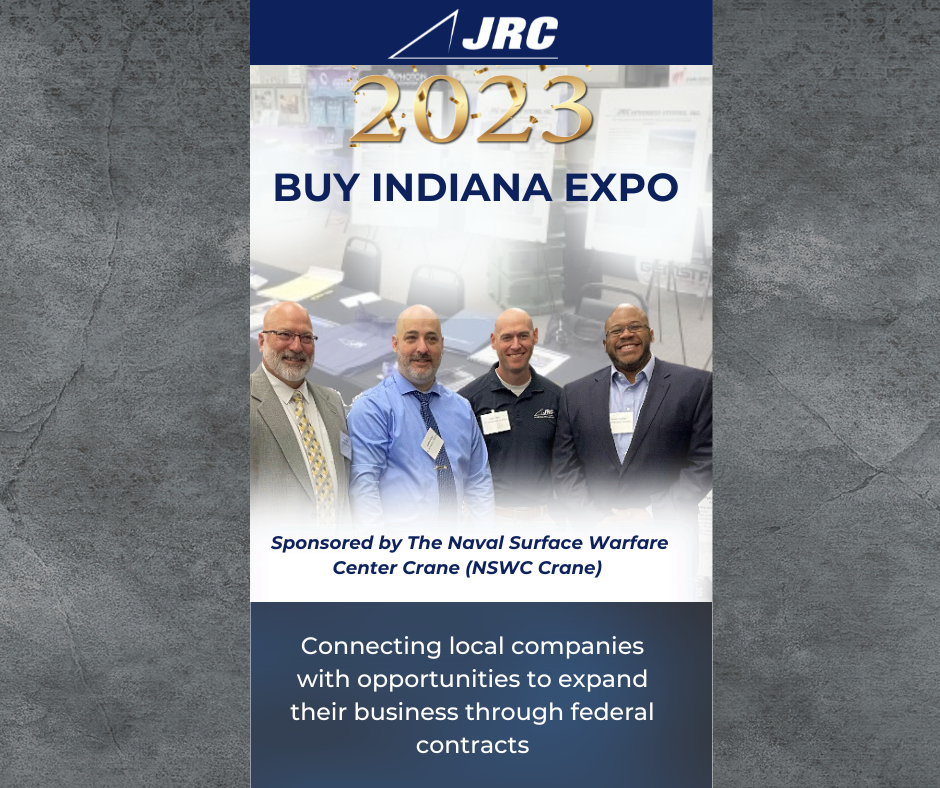 Left to Right (Darrin Shaw, Brad Grant, Scott Little, and Darwin Turner)
On Tuesday, April 11th, 2023, JRC attended The Buy Indiana Expo at the French Lick Resort and Casino (Indiana) hosted by The Linton-Stockton Chamber of Commerce. The Buy Indiana Expo is an exclusive trade show style event sponsored by The Naval Surface Warfare Center Crane (NSWC Crane) designed to connect local Indiana companies to opportunities to expand their business through federal contracts.  
The expo included educational workshops offered to help vendors better understand how to conduct business with the federal government and how Procurement Technical Assistance Centers (PTAC) and The Small Business Administration (SBA) can assist with business needs.
JRC is proud to support this annual event, connecting with local vendors and other small businesses. Participating in events focused on helping small businesses successfully compete in a modernized defense industrial base is a priority for JRC.  As a trusted provider to the federal government, JRC is dedicated to strengthening its small business partnerships through these types of networking and learning events.