Posted February 16, 2023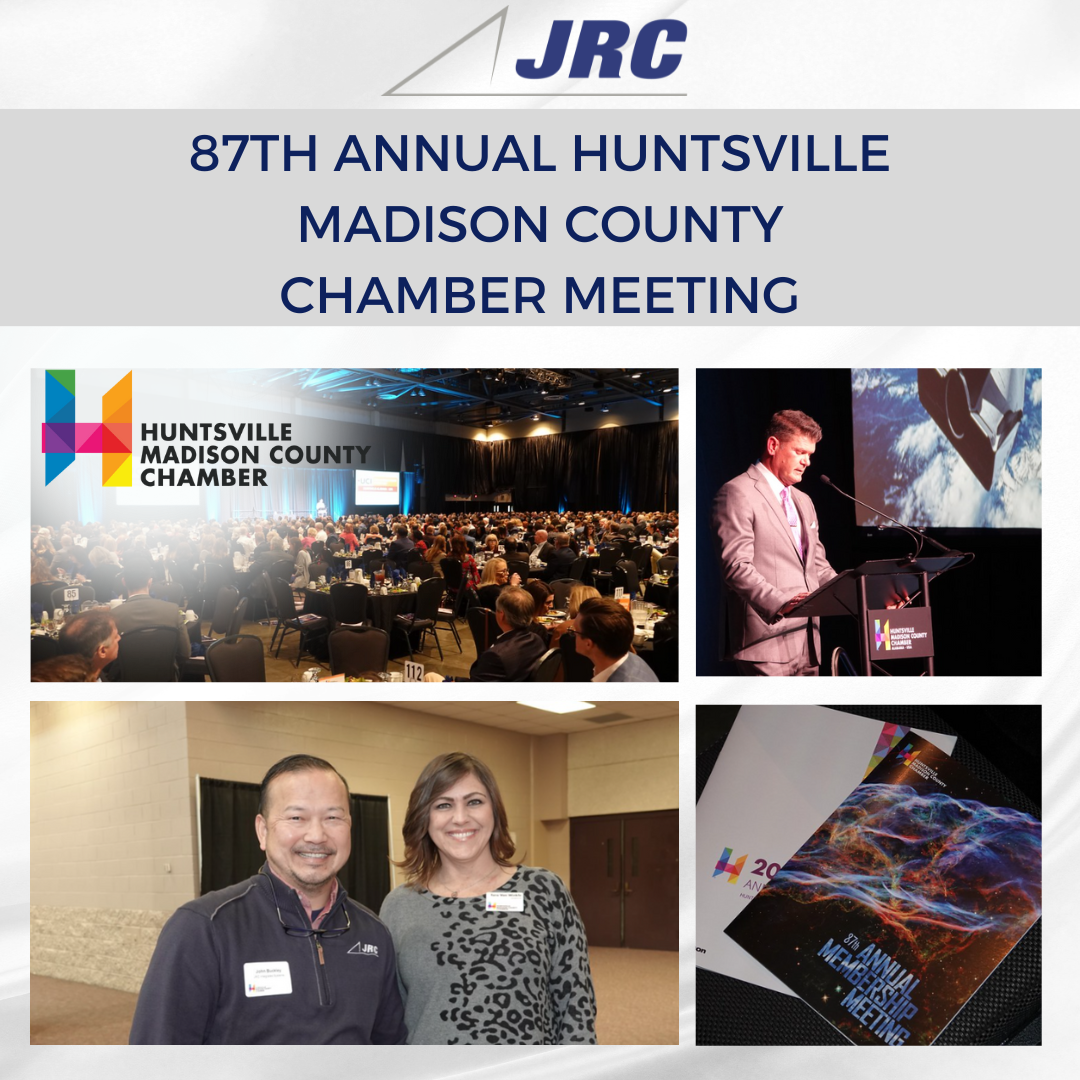 Bottom Left- Featuring JRC Business Development Analyst, John Buckley 
JRC attended The Huntsville Madison County 87th Annual Chamber Membership Meeting at the Von Braun Center in Huntsville, AL.
Keynote speaker, Larry Leopard, Associate Director of NASA's Marshall Space Flight Center, reviewed several successful 2022 projects, including the launch of Artemis I and the Space Launch System, the safe return of the Orion capsule, the launch of the James Webb Telescope, three successful Commercial Crew launches to the International Space Station, and the Double Asteroid Redirection Test (DART) mission to intercept an asteroid.
In addition to reviewing 2023 planning efforts, $4,500 in scholarships were awarded to Alabama A&M University, Calhoun Community College, Drake State Community & Technical College, Oakwood University, and the University of Alabama in Huntsville. 
Lynn Troy was also announced as the 2023 Chamber Board Chair. Troy is the President and Founder of Troy 7, Inc., a subsidiary of Yulista, Inc.
The Chamber's Annual Membership Meeting is a great opportunity for JRC to connect with the Southeastern region's community leaders, providing support to the long-term growth and development of Huntsville Madison County.