Posted April 28, 2022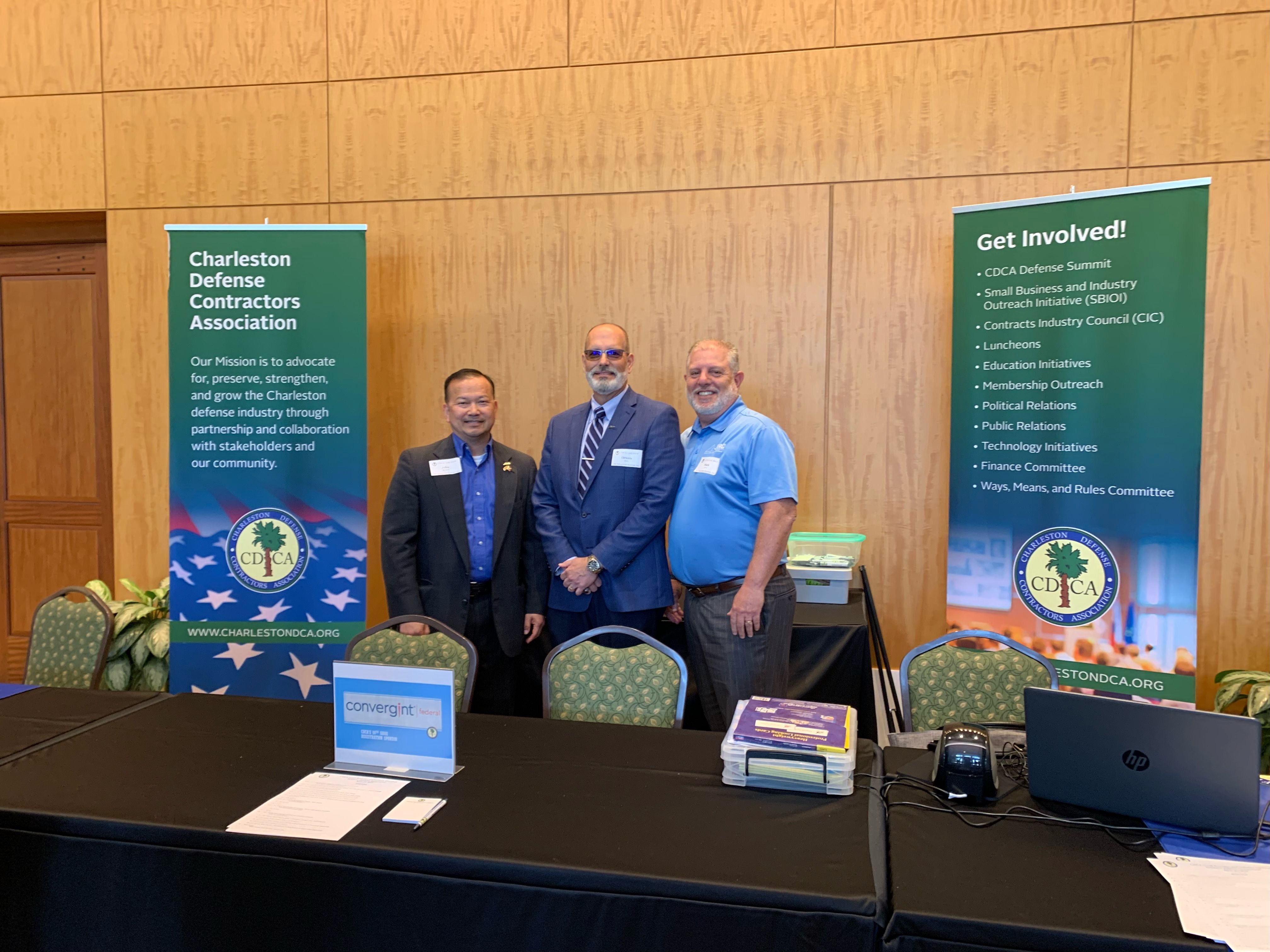 On 20 April 2022, JRC attended the 60th Charleston Defense Contractors Association's (CDCA) Small Business and Industry Outreach Initiative (SBIOI) Symposium at Trident Technical College in Charleston, South Carolina.
Each year, The CDCA SBIOI Symposium gathers various government employees, industry leaders, and premiere federal defense contractors to connect and collaborate. The intention is to initiate engagement between industry and the government, creating trusted partnerships and awareness in the local Charleston defense business community.
This year, JRC was honored with a company spotlight. Dennis Mohr, Vice President of JRC's Maritime Security Division, provided a brief overview of our company as well as introduced, Pete Van, Chair of The CDCA Small Business Committee, to formally introduce the symposium's program of events.
JRC Senior Business Development Analyst, John Buckley and JRC's Director of Strategic Captures and Proposals, Mark Sferra were both in attendance, meeting with the event's various government and industry leaders. The symposium secured a strong turn-out, contributing to a successful event for the South Carolina community. 
Learn more about CDCA and SBIOI.