Posted March 29, 2022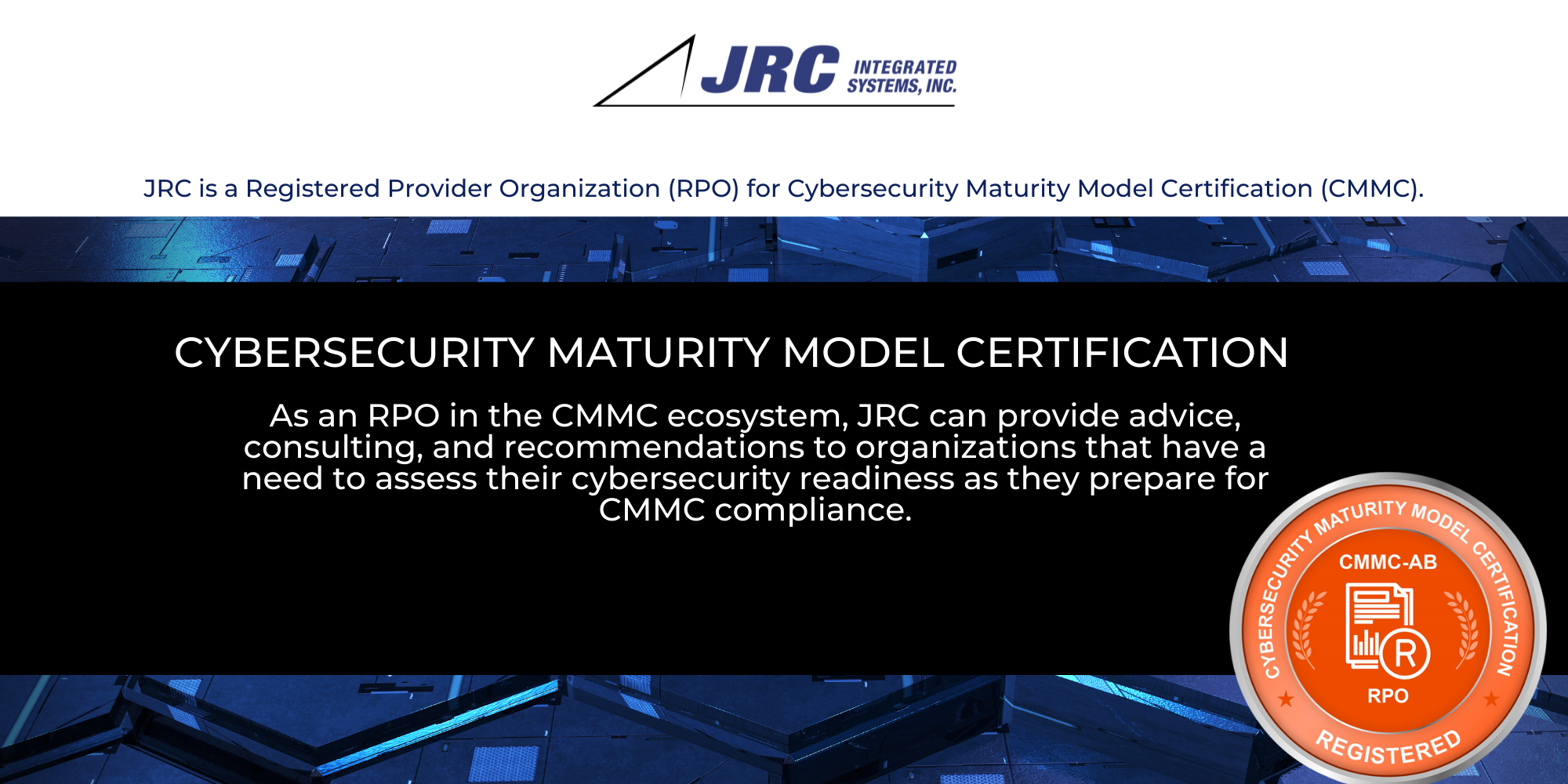 JRC is a Registered Provider Organization (RPO) for Cybersecurity Maturity Model Certification (CMMC). The Cybersecurity Maturity Model Certification (CMMC) is the latest verification method put in place by the Department of Defense.
The goal of the CMMC is to implement an appropriate level of cybersecurity across the supply chain of the defense industrial base, ultimately reducing cybercrime each year. The CMMC program focuses on the identification and protection of Confidential Unclassified Information (CUI) and Federal Contract Information (FCI).
As an RPO in the CMMC ecosystem, JRC can provide advice, consulting, and recommendations to organizations that have a need to assess their cybersecurity readiness as they prepare for CMMC compliance.
JRC is committed to safeguarding the work of its clients per the DoD standards.