Posted April 20, 2023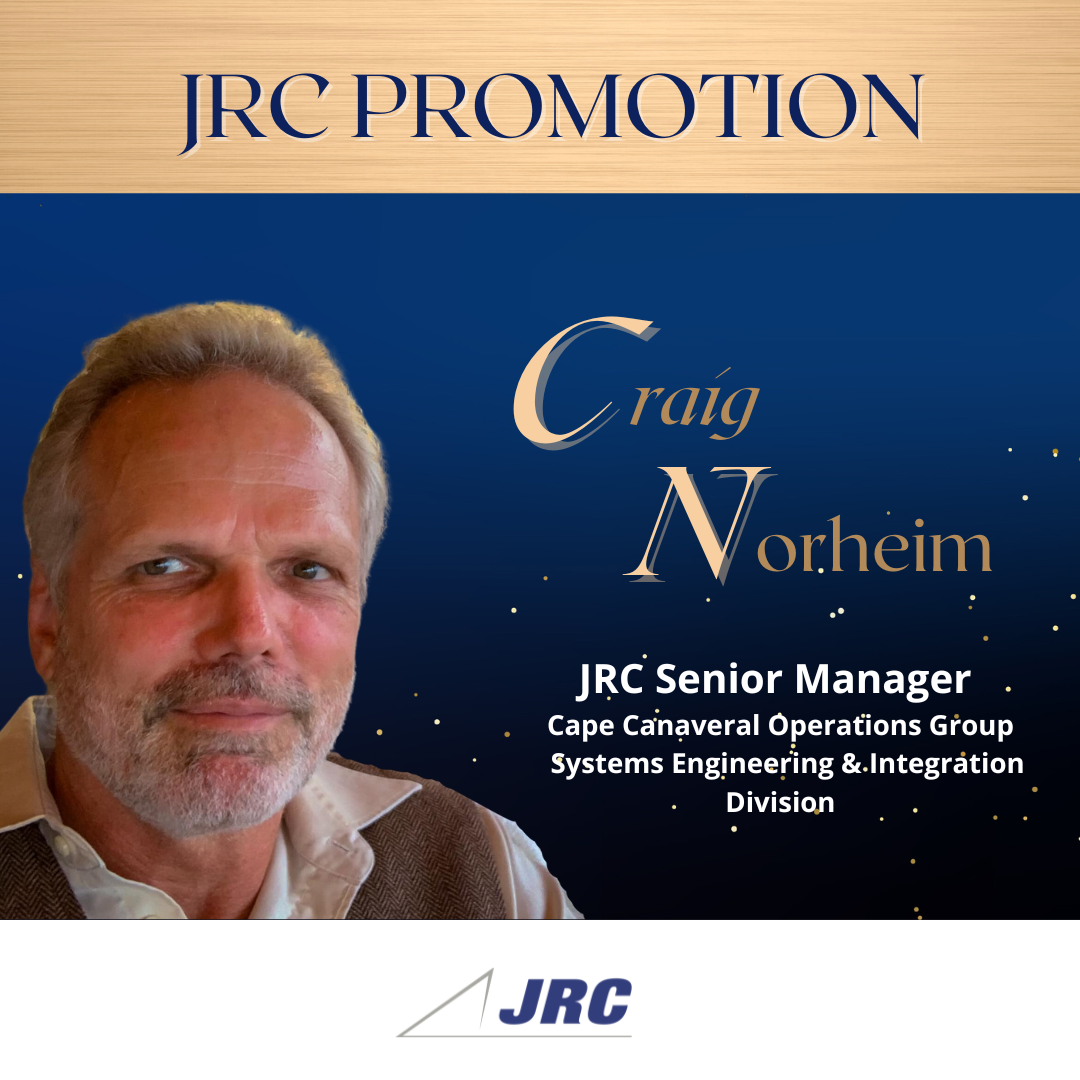 We are proud to announce the promotion of Craig Norheim to Senior Manager of JRC's Cape Canaveral (Florida) Operations Group within our Systems Engineering & Integration Division. Craig has been a key figure as an engineering manager for JRC's important role as The Systems Integrator and Facility Operations of the Navy's SWS Ashore Test Facility in Cape Canaveral, FL.  Craig's team is responsible for The Strategic Systems Programs' (SSP) Missile Branch D5LE2 Flight Test Support and In-tube Conversion Training. In addition to leading The SWS Ashore Group at Cape Canaveral in System Engineering and Operations, JRC will be adding a team to oversee the development of Draper Laboratories' Special Test Facility. 
Over the past two years, Craig has led efforts to expand JRC's support to facility design and construction for specialized facilities. This has culminated in JRC winning the role as The Systems Integrator for Draper Laboratories to design, build, test, and operate their new Florida Special Test Facility. This facility will be a key piece of Draper and SSP's Enhanced Ground Test Capabilities at Cape Canaveral; it will also house a new, advanced centrifuge for flight systems testing. The project is rapidly advancing as the team develops the final design, breaks ground, and begins construction. 
Prior to joining JRC, Craig had a distinguished Navy career. His time in the Navy included tours on several submarines as Weapons Officer and Executive Officer and a tour at King's Bay Naval Base as SQUADRON Weapons Officer. Craig also served at NATO's SHAPE HQ in Belgium where he developed strategic level planning and guidance. Finally, he served as Fleet Ballistic Missile Operational Test Support Unit 2 Commanding Officer, an SSP command providing operational support for test launches of Trident missiles. 
After retiring from the Navy, Craig initially joined SSP in the Washington, DC area. He subsequently joined JRC to support SSP's Flight Test program, including spectrum allocation to support the flight tests.  Craig eventually moved to Cape Canaveral as The SWS Ashore project was initially growing.
When asked why he enjoys working at JRC, Craig said, "I like working at JRC because of the Integrity of JRC's leadership as well as JRC's commitment to veterans".
When Craig is not working, you can find him surfing, taking pictures, and playing acoustic guitar.  He also enjoys international travel with his wife.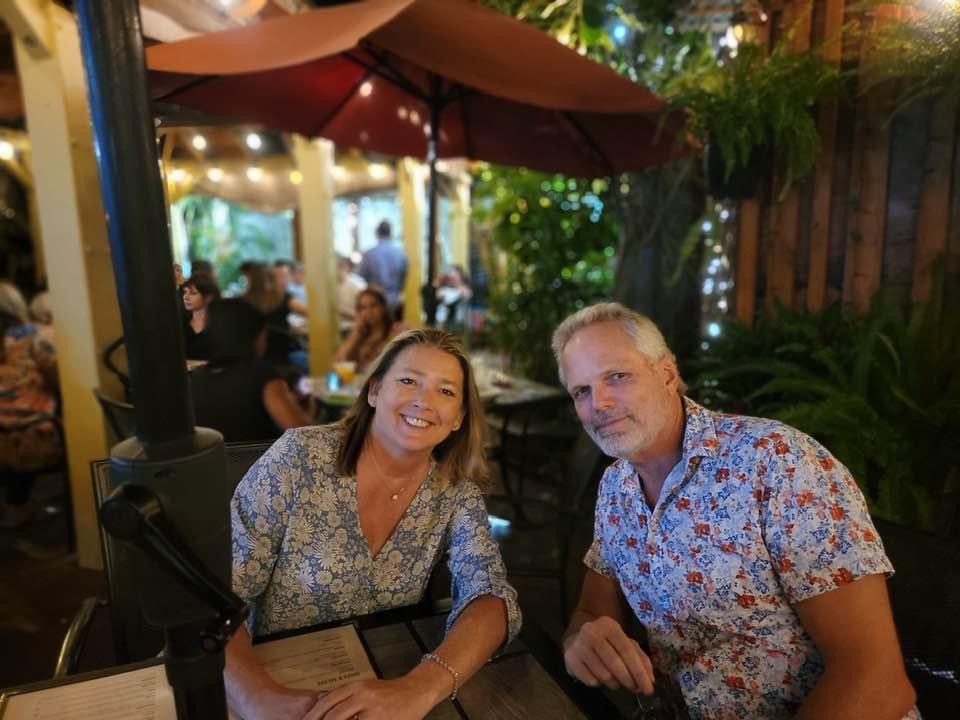 Craig Norheim and his wife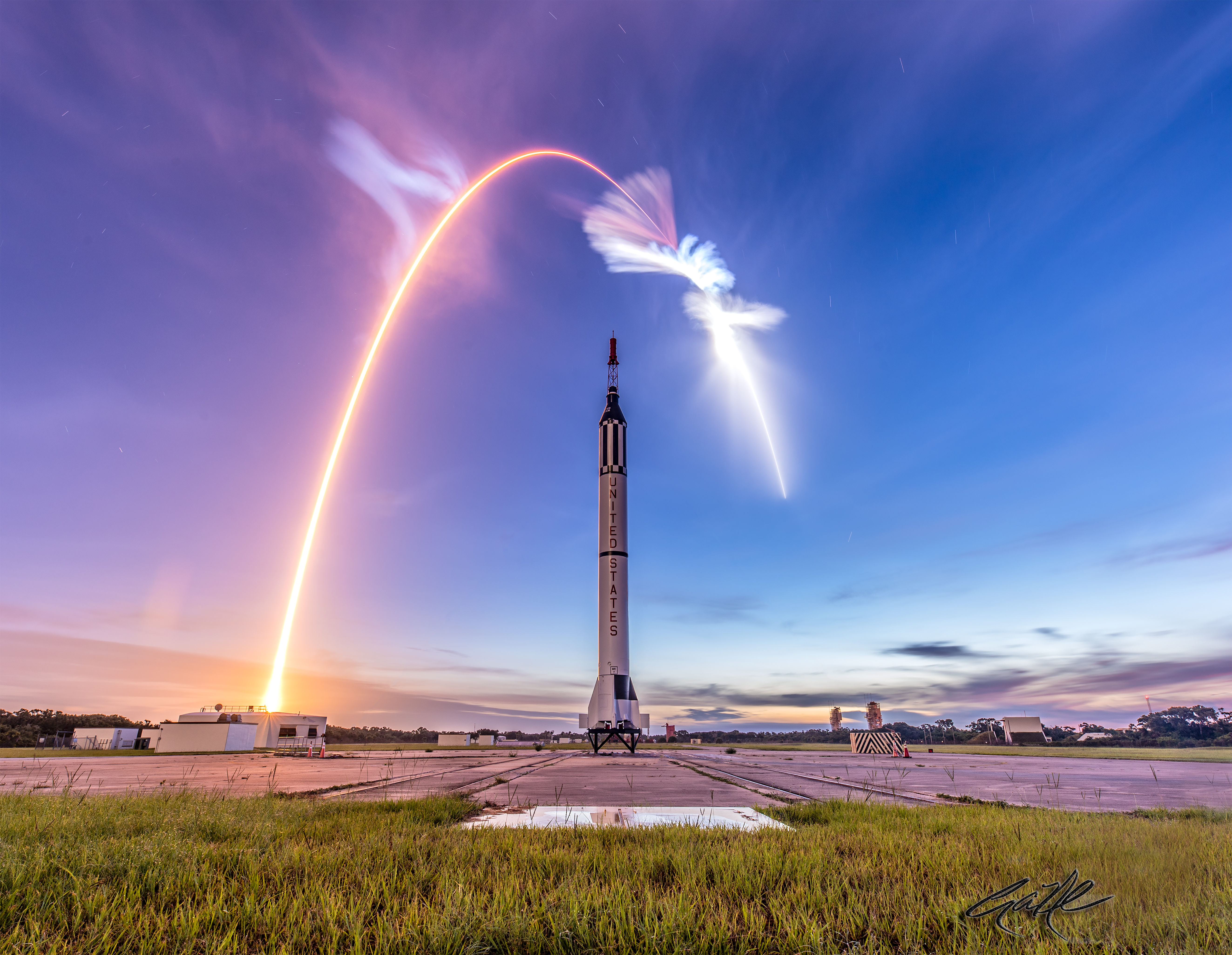 Photo taken by Craig Norheim: SPACEX Falcon 9 launch from Cape Canaveral, FL
Congratulations Craig on your new role with The JRC Management Team. Thank you for sharing your career with us.