Posted December 08, 2022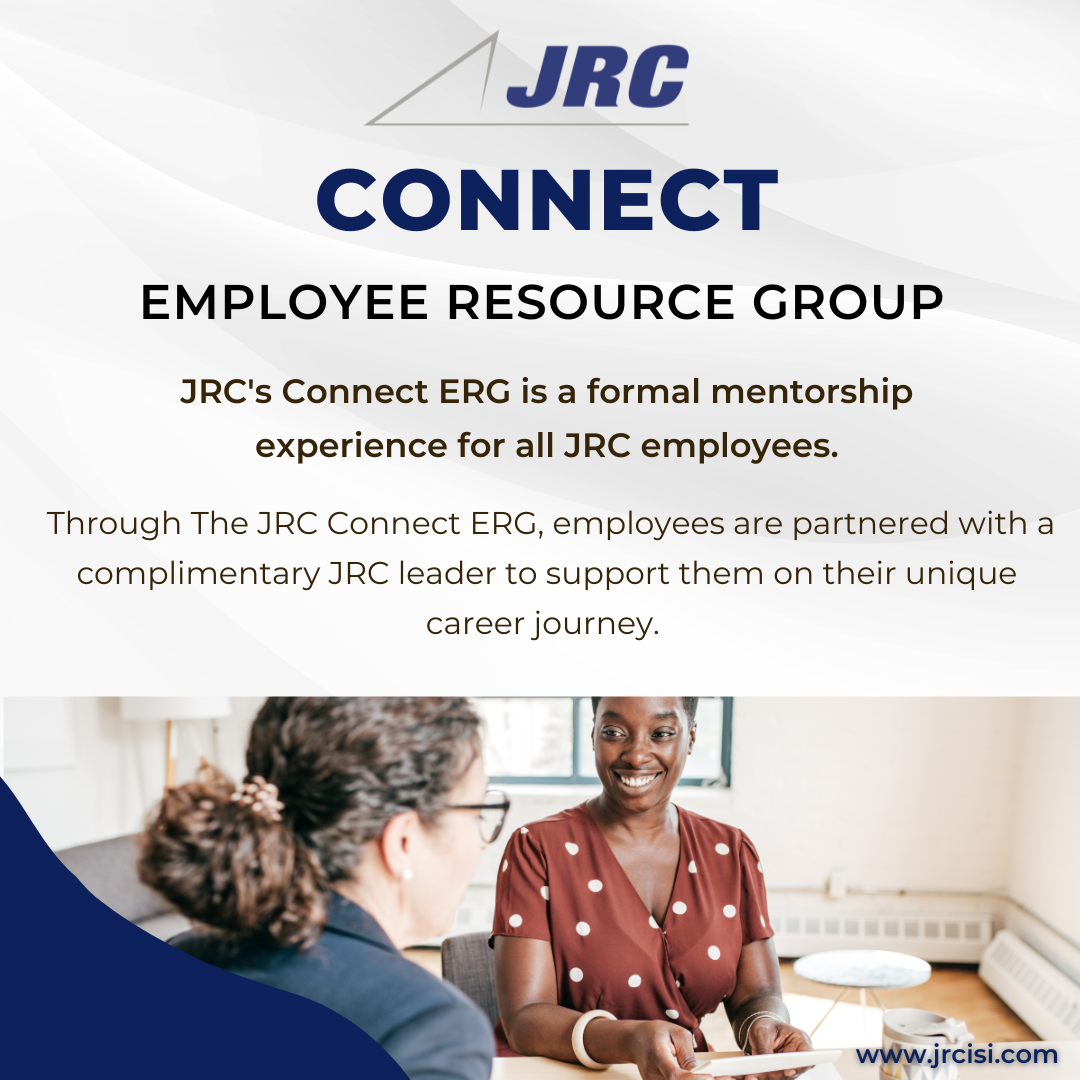 JRC believes in creating authentic career partnerships with its employees. JRC is committed to helping its talent reach its greatest professional potential through unique professional development opportunities. The Connect Employee Resource Group is designed specifically to provide mentorship experiences for all JRC employees at each level of their career journey. The connect ERG matches employees with a complimentary JRC leader that will assist them in taking on new perspectives, uncovering new talents, and navigating career opportunities to enrich their professional development. JRC's mentorship team is comprised of established leaders with various expertise in an engineering or business discipline.  The JRC mentorship relationship is designed to be a flexible partnership, where the mentors and mentees curate meeting frequency, discussion topics, and ultimately the longevity of their mentor/mentee partnership.   
The Connect ERG is intended to help all JRC employees rise together. JRC mentorship opportunities are designed to build career confidence, empowering employees to take full ownership of their career journey. The experience should help employees take inspired action to yield the career experiences they desire.  Assisting our employees with this process is part of The JRC Ethos. JRC believes human capital is its most valuable asset.  As JRC employees grow and thrive so does JRC's support to its customers as we achieve our nation's most challenging goals.
If you are looking to partner with an organization that genuinely cares about the unique growth and development of its employees, we encourage you to explore JRC's career opportunities.