Posted November 03, 2022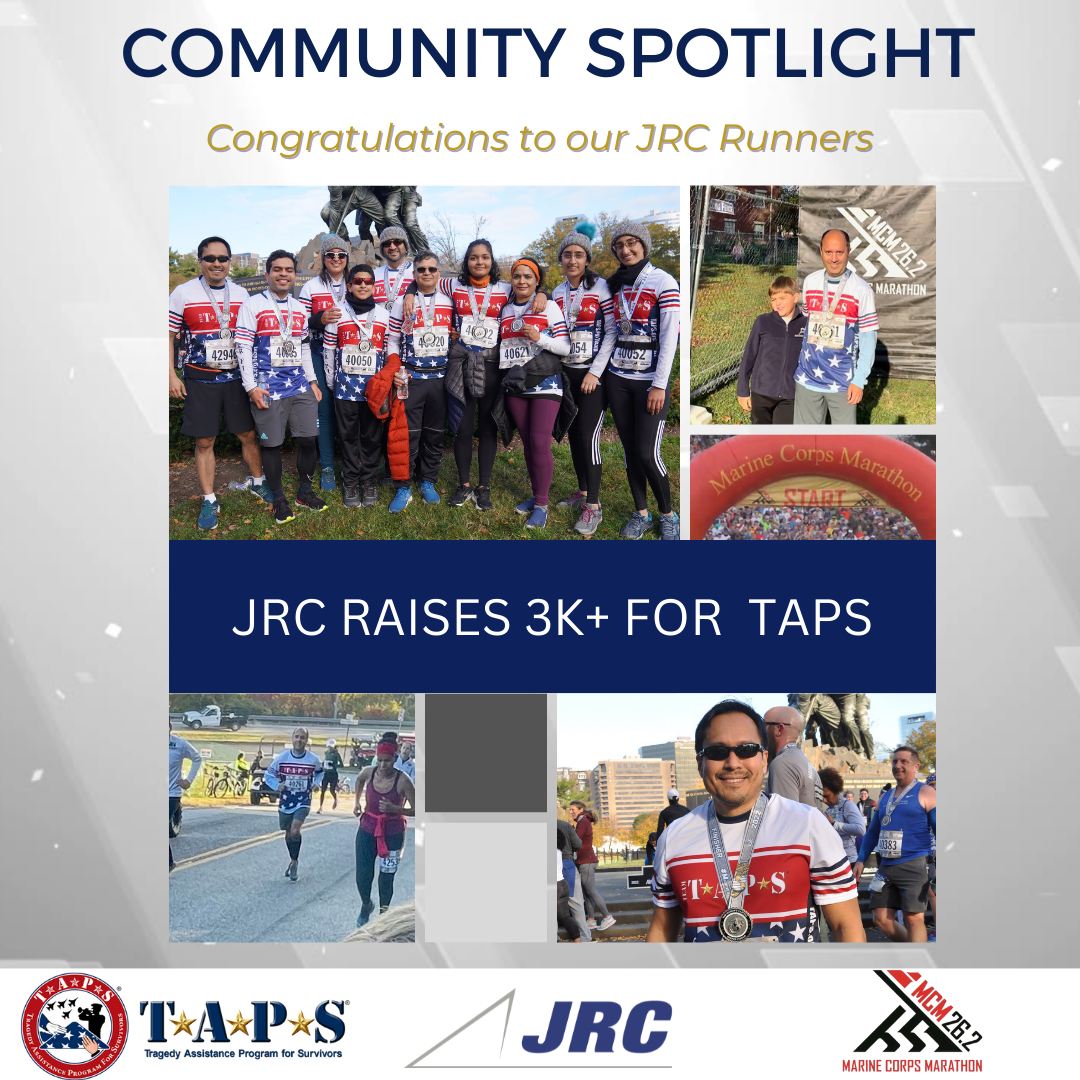 JRC is proud to announce it raised over 3K for The Tragedy Assistance Program for Survivors (TAPS), supporting families who have been impacted by a death in the military. This year marks the 10th year JRC has come together as a family to run The Marine Corps Marathon in honor of Gold Star Families.
The physical act of running pays homage to the privilege and opportunity afforded to us as citizens living in The United States of America. Here at JRC we believe we are capable of doing what is hard in support of our men and women in uniform. As a testament to this belief, each year we commit to doing something that is incredibly difficult, pushing our limits physically and mentally in support of the military families whose service member has made the ultimate sacrifice.
We look forward to carrying on our JRC running tradition in 2023, helping to provide care to the families of our war heroes. Congratulations to all of our 2022 Team JRC runners. Thank you for your dedication and contribution to this great cause. 
Visit the Marine Corps Marathon and TAPS website to learn more about this year's event.