Posted March 09, 2022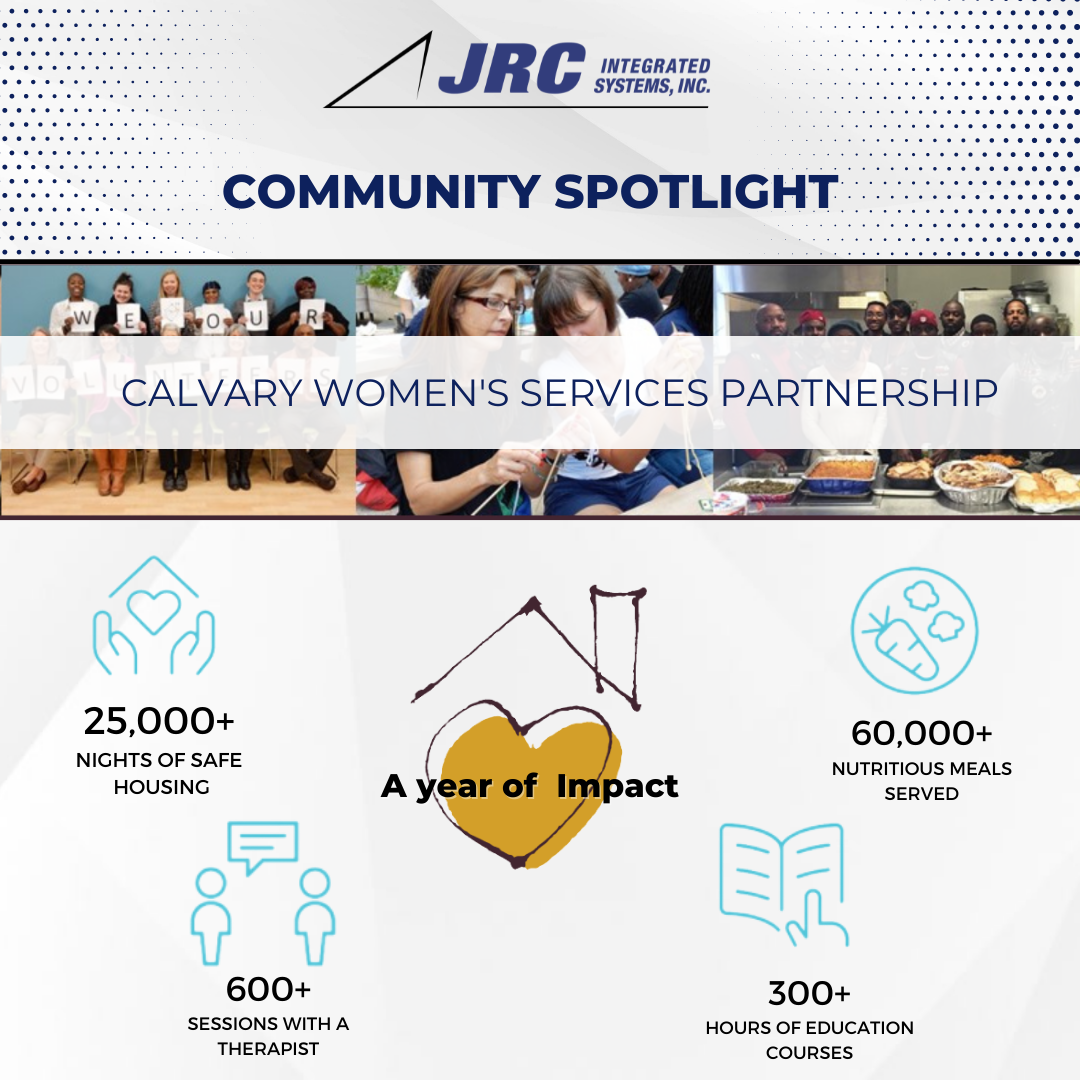 JRC is proud to announce its 2022 partnership with Calvary Women's Services led by JRC's Women's Empowerment Employee Resource Group- Elevate.  JRC and its employees contributed funds providing local Washington, DC women with safe housing, food, therapy, and educational services.
Calvary specifically provides these services in Anacostia, a neighborhood with the highest poverty rate in the district. Programs are designed for women who are survivors of violence and trauma, are living with mental illness, or are in recovery from substance abuse.
The collective yearly contributions from Calvary's partners include:
25,000+ Nights of Safe Housing

60,000+ Nutritious Meals Served

600+ Sessions with a Therapist

300+ Hours of Education
JRC's Elevate ERG is committed to lifting women through knowledge, resources, and empowerment. It is an honor to contribute to the wellbeing of women local to JRC's headquarters.