Posted June 15, 2022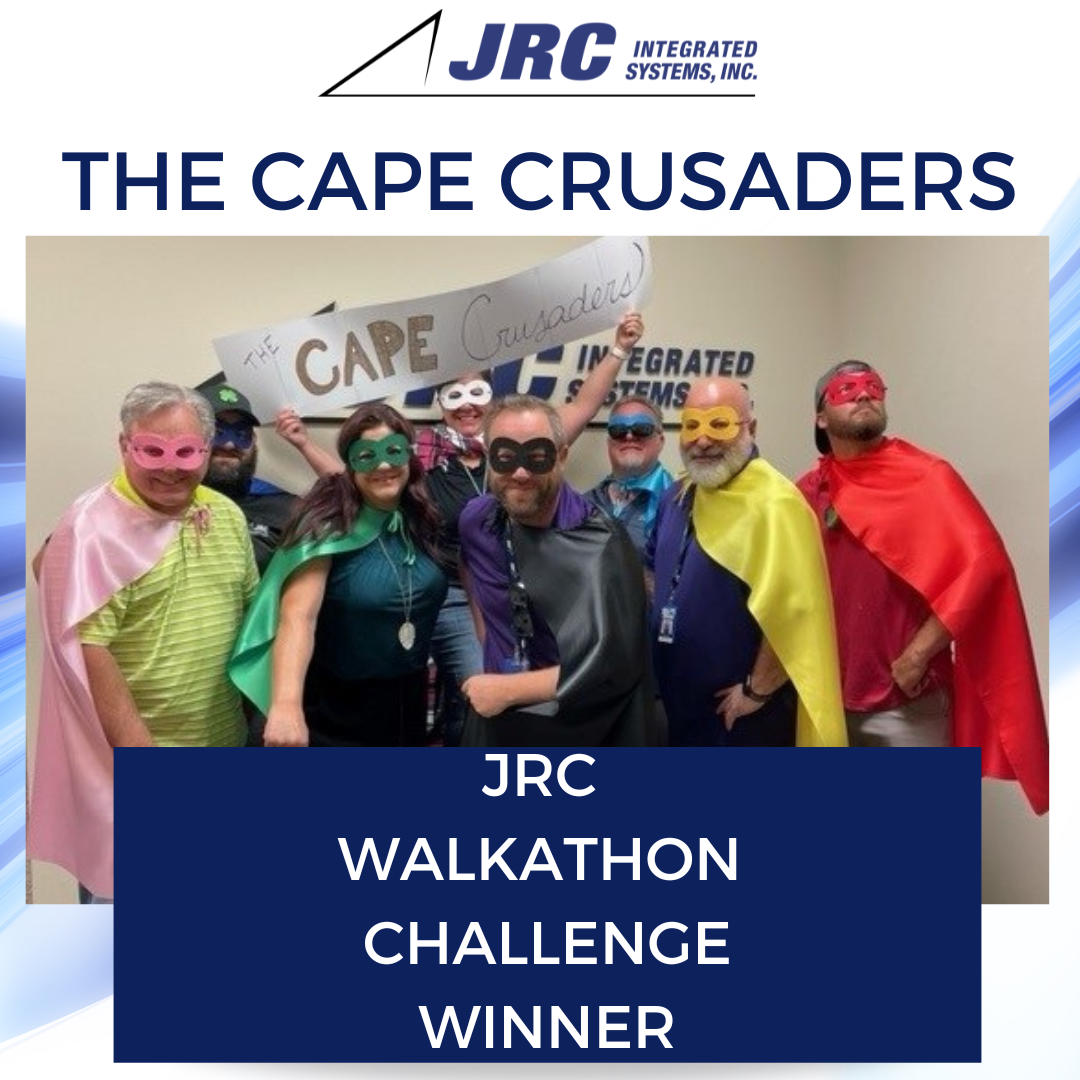 Each year JRC hosts an annual company-wide Walkathon Challenge. JRC family members disperse into teams, calculating their total daily steps over a 30-day period. The team who has taken the most steps is named champion. Not only does this challenge support teambuilding within our organization but it's also a great way for our JRC family to help each other commit to making health a priority.  We believe when our employees are happy and healthy, they can be at their best for their families, achieve their highest professional potential, and deliver exceptional service to their customers.  
This year we are excited to announce our winning team, The Cape Crusaders, supporting out of our Cape Canaveral, FL  location. This spirited team committed to walking daily with each other, making sure no team member was left behind when it came to meeting weekly walking milestones. We can clearly see in this team photo that The Cape Crusaders had fun walking it out together. This team truly represents what JRC is all about - family, excellence, and integrity. Like a family they invested in each other's success, completed their training with excellence, and saw the challenge through to the end with integrity.
Thank you to the entire JRC Family for participating in this annual event.  Kicking off summer each year with this challenge has been the perfect way for JRC to advocate for employee health and wellness as an organization. 
JRC ANNUAL WALKATHON WINNERS
First Place- The Cape Crusaders' Team Members: Marcee Shaw, Mike McNeary, Kyle Moss, Justin Peck, Christina Fisher, Darrin Shaw, Tyler Shaw, and Chris Horton
Second Place- Huntsville Harriers' Team Members: John Buckley, Sue Ousterhout, Dan Kemp, Chris Fry, Aaron Henry, Gayla Suddarth, Karen Williams, and Shiho Durham
Third Place- The Lollygaggers' Team Members: Charles "CJ" Jones, Howard "Ike" Icenhower, Doug Rigg, Biancia Mozer, Alex Wassmer, Nick Benz-Bushling, and Clarissa Cadena