JRC exceeds in the ability to implement Robotic Process Automation (RPA) as a means of addressing the growing demand for accurate and timely data analysis that is labor intensive during a period of low labor availability that is especially affecting JRC's customer base across the DoD and other federal agencies. RPA is the term used for software tools that partially or fully automate human activities that are manual, rule-based, and repetitive. These tools work by replicating the actions of an actual human interacting with one or more software applications to perform tasks such as data entry, processing standard transactions, creating reports or responding to information queries.
JRC Integrated Systems, Inc. (JRC) provides advanced professional services to solve complex problems for the Department of Defense (DoD) and other government agencies. JRC is a leader in Systems Engineering and Integration, Program and Business Support, Information Technology and Cyber Security and Robotic Process Administration (RPA), among other capabilities.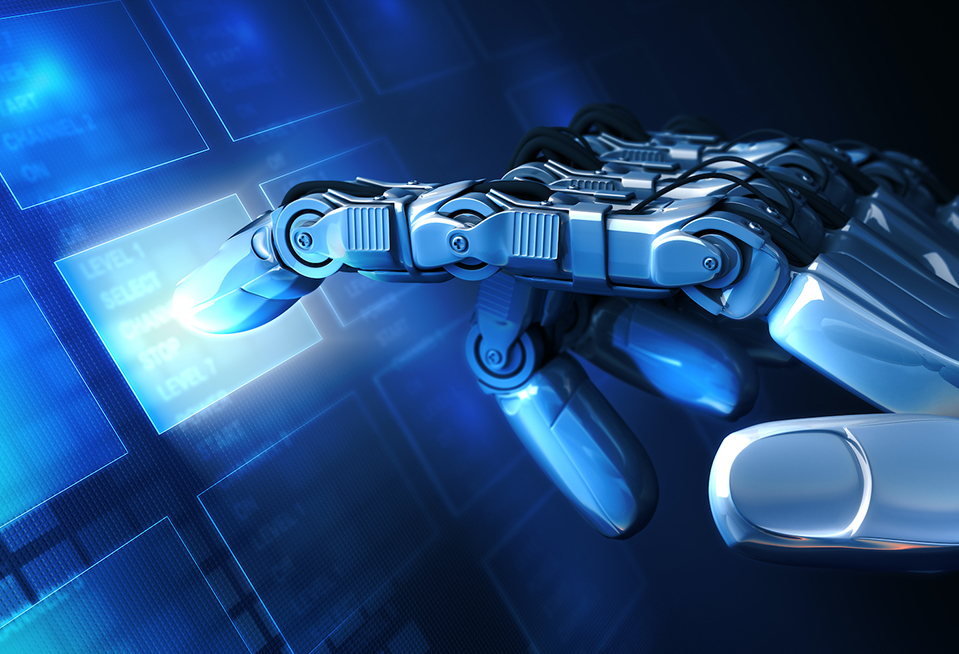 MEET RACHEL
JRC currently applies a system of RPA tools and processes (codename Rachel) to: automate hundreds of hours of tasking required to support Administrative, Finance, and Human Resources monthly reporting; increase data reliability; and improve accuracy of data analysis. Rachel allows customers to operate at the forefront of the digital revolution by streamlining enterprise operations to improve efficiencies and reduce costs.
20% OF LABOR
HOURS REDUCED
99.9% ACCURACY
ACHIEVED ON
REPORTS
THOUSANDS OF DOLLARS SAVED
DUE TO ERROR
REDUCTION
Understanding your Needs
We fully understand the need for accurate and timely data to make informed decisions to benefit organizations. Rachel performs many tasks that would otherwise need to be performed by a human, freeing up manpower to focus on the tasks that require additional judgement and saving funding to be used for other program priorities.
Rachel is an application of technology, governed by business logic and structured inputs, aimed at automating business processes. Organizations can configure software, or a "robot," to capture and interpret applications for processing a transaction, manipulating data, triggering responses and communicating with other digital systems.
Some Examples
Provided below are scenarios where Rachel has been implemented to achieve a range of benefits from report creation to contract funds analysis to ease of integration with separate systems whether it be an Enterprise Resource Planning (ERP) tool, a Human Resources Information System (HRIS), or an informational website, each with unique interface requirements.
TIME SAVING

Example #1
Time-Consuming Reporting Requirements: Report creation is a timeconsuming and tedious task requiring significant concentration and attention to detail when performed by a human.

RPA Solution
RPA automatically creates reports and delivers them to the applicable individual. Reports are often specific to an individual contract, financial metric, or desired situation, but reports could also include multiple metrics, financial line items, or contracts. Some reports require certain steps to be completed prior to the report creation, such as timesheets approved prior to posting or costs finalized prior to pulling a cost report. Our team has a proven method to apply the specific needs and requirements of each report during the creation process. JRC's RPA software development team is adept at listening to the user (financial or contract analyst) to produce tailored RPA processes that match the business processes of the customer organization, and changes can quickly be made to improve existing RPA processes. Our experienced programmers understand how to write the software in a way to guarantee that the data gathered from the system is accurate.
The carefully planned creation of the program allows the system to be flexible enough to create reports on multiple funding lines and contracts. Contracts which require specific reports in various formats will need to be set up only one time, and from that time on can be automated.
The RPA can be scheduled to create these reports during the evening or early morning hours, when computing power is traditionally not needed. These reports can be ready and waiting in the inbox or on a shared drive when human coworkers begin their work in the morning. The human worker begins their day one step ahead in the process and can spend their time analyzing the reports instead of gathering the information.

Benefits
As an example, without an RPA, a typical JRC report takes 10 minutes to review criteria, 5 minutes to find the template in order to enter in the new numbers, 35 minutes to update the template with the new data, and 10 minutes to review the data. Using the RPA process, this one-hour process is now completed in 10 minutes, allowing a knowledgeable individual to engage in the higher-level skills of reviewing for accuracy without the repetitive tasks of arranging the numbers into the report format. For each report, this cuts the labor time required to 1/6 of the previous labor time required.
Reduce the Repetitive
Example #2:
Repetitive, Time-Sensitive, Intricate and Boring tasks: Many individuals are responsible for boring tasking. This leads to lower interest in the work by the employee, more errors due to inattentiveness, and lower staff well-being.

RPA Solution
RPA automates all or a portion of these boring tasks to increase staff engagement and well-being. RPA processes system-specific data input tasks, ensuring that individuals are working with the most updated facts and figures in a timely manner. Rachel consolidates multiple files into one when necessary. She reviews system data for inaccuracies or missing information, reporting her findings to the correct individual.

Benefits
The benefits of a happy workforce are multifaceted. Automating hated tasking will be of benefit to the workforce and to stakeholders. JRC uses RPA to perform many such functions. An example is updating the allowable per-diem amounts into our expense reporting system. Perdiem allowable amounts change regularly and are published on the DOD website. Our RPA navigates to the website, downloads and converts the files into the format needed for our expense reporting system, and uploads them. A very basic, routine task that is required but boring. Rachel is "happy" to do this task, she does it with accuracy, and she completes it on-time.
Another example is preparing travel backup for submission with invoices. Our RPA goes into our system every night, identifies those completed billable expense reports, prints out a summary report, downloads all the receipts, converts them into one combined .pdf, and ensures that the naming convention contains all the correct information in the correct format. When our team begins work in the morning, the completed summaries with backup, in the right format and named correctly, are available in the SharePoint to be attached to the invoice.
A final example is timesheets. Timesheets are one of the most important parts of our ERP system. Accurate data in those timesheets is imperative. Not only do we have our RPA checking up on people to make sure they input their time daily, and sending email to any delinquent users, but we also have her checking to make sure everyone has a project and an individual labor category, whether that labor category has cost/bill rates associated with it, and whether the location for that person matches the location in our HRIS system.
ON DEMAND

Example #3:
Interactivity and Reports on Demand: Some reports require human control or need to be produced only on-demand by a human analyst. RPA can still offer assistance to the human analyst.

RPA Solution
These types of tasks are automated in a way that allows individuals to exhibit further control over these particular tasks and are performed on-demand via an email command. This process supports further control by humans, allowing the team members to feel secure knowing that tasks are completed only as required. This also allows the performance of sensitive tasks that need more care and attention, where the results need to be analyzed immediately, or where a specific input criteria is needed.

Benefits
Many sensitive or personal tasking can be completed with a combination of automation and individual attention. Our RPA system can receive and read email, simulating human interface. The team sends an email directly to Rachel's email address, asking her to perform certain tasks. These are tasks that can't be scheduled because they are needed ad-hoc, are dependent on the completion of another task to run or need input. Some of these tasks include creating specific reports to be attached to an invoice that need to be created after the invoice is approved, posting costs, adding accounting lines to a newly-created project setup, and consolidating receipts with an expense summary to be included as backup to an invoice.